Warriors Suffer Tough Loss Against Conference Opponents
When a team enters the red zone, they need to score; however, for the Warriors that was a struggle Friday. With the team only entering the red zone three times, there weren't many opportunities for scoring and the Warriors failed to capitalize on those chances. 
The game began with a 45-yard touchdown run by Southern Huntingdon. After a surprising start for the Warriors, the first play for West Branch opened with a fumble recovery touchdown for the Rockets. The Warriors then marched down the field and got stuck in the red zone, failing on the fourth down conversion. This failure to convert the down resulted in handing over the ball to the Rockets on the five yard line. The Rocket's first play on the drive resulted in a safety due to an impressive tackle made by Jacob Martin. The Warriors put two points on the scoreboard. 
A long return from Will Herring resulted in a drive starting inside the fifteen yard line. Yet again, the Warriors could not score after failing to convert on the fourth down.
The Rockets' next drive ended with a punt, and the Warriors had an offensive opportunity. Unfortunately,  the Warrior's first play ended in a pick giving the Rockets the ball on the Warriors 35. The resulting drive ended with a Rockets touchdown. The Warriors were forced to punt on their next drive giving the ball to the Rockets on the 35 yard line. The drive was turned into a touchdown with a 40 yard quarterback run. The next Warrior drive was halted due to two ten yard penalties. The Rockets got held to a three-and-out and punted the ball as time expired. At the half, Southern Huntingdon was winning 2-28. 
The Warriors received the ball in the second half and got held to a three-and-out, punting the ball. The Rockets again scored with a screenplay and then scored a two-point conversion. The Rockets scored twice more in the quarter, while West Branch got held to two three-and-outs. 
At the start of the fourth quarter,  the Warriors steadily held the Rockets making them punt the ball. The Warriors then went 68 yards in 10 plays and fought hard to score a touchdown. The touchdown was scored by Derek Brown. The game ended with a Southern Huntingdon win of 9-48. 
Score by quarters
WB 2  0  0  7    9
SH 14 14 20 0  48
About the Contributor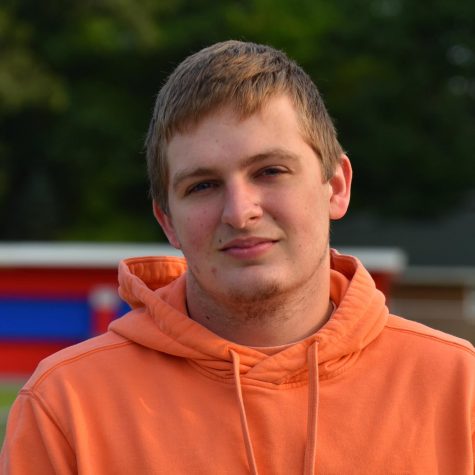 Kayden Grubbs, Staff Writer
Hello, Warriors! My name is Kayden, and I'm a senior. I play football and want to be a software engineer.