Warriors Suffer Hard Loss Against Bellwood-Antis
Going into the game, the Warriors were hoping to gain some positive footing after starting the season 1-3, and a win against the Bellwood Blue Devils could have turned around the Warrior's season. 
The game opened with the Warriors getting the kickoff, but the drive quickly ended in a three-and-out. With the ball in their hands, Bellwood drove down the field and scored, but shanked the PAT, with the score 0-6. The next drives for both teams, as well as the next Warriors drive, ended with the team punting the ball. This trend changed when Bellwood scored a touchdown off of a run, missing the two-point conversion. Score now being 0-12, the rest of the half was a back and forth with both teams getting stalled in their own yard lines until 1:30 left in the second half where Bellwood scored on a seam route missing the extra point. This is when Bellwood decided to go for a Pat Mcafee style onside kick, where the kicker recovers the football. Bellwood then scored with a seam route leaving the final score for the half 0-24.
The second half saw Bellwood start with the ball taking seven plays to score, making the extra point, score now being 0-32. The Warriors kickoff gave them the strategic field position on Bellwood's 45 yard line but a flag on first down forced back. This led to a three-and-out making the Warriors punt the ball back to Bellwood. Bellwood then drove down the field scoring on a run and missed the PAT. The Devils scored again after another three-and out, missing the PAT. Entering the fourth, the Warriors drove down the field scoring in the fourth making the final score 7-44.
Game Score
West Branch: 0    0     0     7     7
Bellwood:     12   12   20    0  44
About the Contributors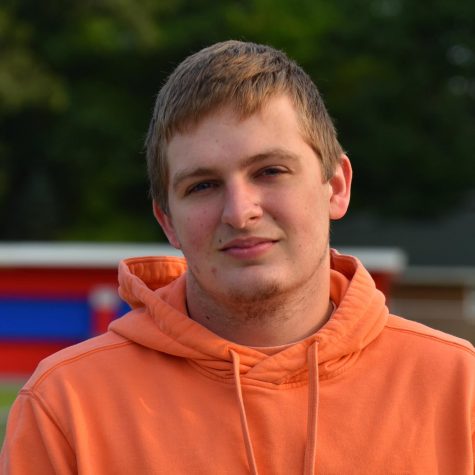 Kayden Grubbs, Staff Writer
Hello, Warriors! My name is Kayden, and I'm a senior. I play football and want to be a software engineer.