Lady Warrior Soccer Team Dominates Northern Bedford
Allport – On Saturday, October 17th the Lady Warriors faced ICC rivals Northern Bedford. This game was a big determining factor whether the team would advance to the ICC championship game. However, the Lady Warriors were able to pull through a physical game and come out with a 4-0 win. 
Both teams had their chances early in the 1st half. The Lady Warriors got close on a couple of shots and Northern Bedford had a few breakaways; however, the Lady Warriors keeper, Sarah Betts and her defensive line, kept Northern Bedford's offense fairly quiet all game and were able to play the ball directly into West Branch's offense. After a couple of missed opportunities, Trinity Prestash was able to get the ball just before midfield and pass the ball to the feet of freshman, Jenna Mertz. Mertz took a few touches before shooting the ball into the back of the net past the Northern Bedford keeper. Lady Warrior center backs, Anna Diviney and Eleyna Hanslovan were able to shut down the rest of the attacking plays made by Northern Bedford in the half. 
After a 1-0 lead at half time, the Lady Warriors were determined to seal the game up with a shutout and a couple more goals. Prestash got the next goal to make it 2-0 after a header from Mertz was played behind the Northern Bedford defense. Mertz added her second goal of the game with a left foot shot off a pass from Prestash. Prestash finalized the score at 4-0 off a one-time shot from a perfect cross played by Lauren Timblin. With West Branch maintaining most of the possession the rest of the half, the Lady Warriors were able to add another win to their record. The Lady Warriors advanced to 12-1 and will host Curwensville on Monday, October 19th. The Lady Warriors will also be hosting their annual pink out game against Everett at 4pm on October 22nd.
About the Writer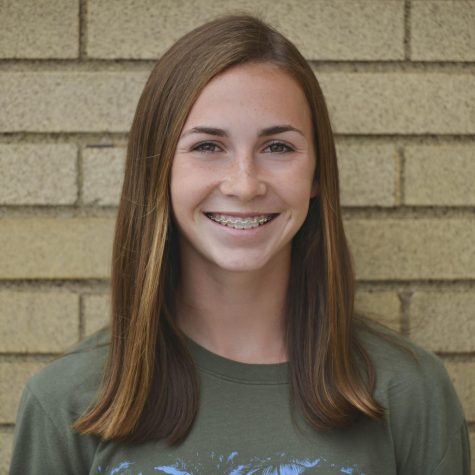 Trinity Prestash, Staff Writer
Hi I'm Trinity Prestash. I'm a sophomore at West Branch Area High School. I play soccer, basketball, and track for the school. I also play soccer out of...