Lady Warriors Bring Home Second Consecutive District Title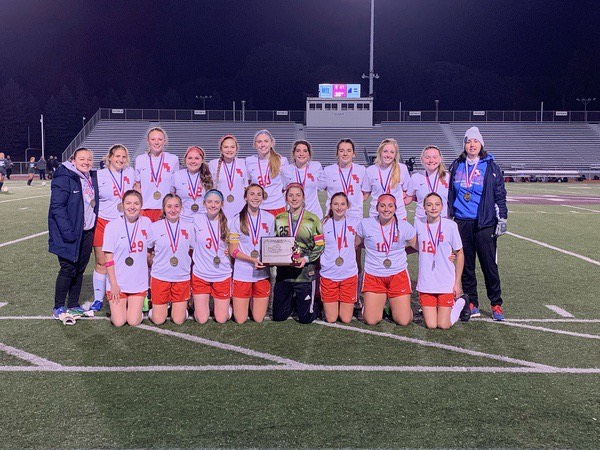 Altoona – The Lady Warriors were able to capitalize on minimal opportunities to defend their District 6 title and defeat Bishop Guilfoyle in last night's final. This win was dedicated to their biggest supporter Sue Betts who passed away on Sunday after a long battle with cancer. The Lady Warriors wore pink bands on their arms displaying the name "Sue" to show support for teammates Sarah Betts and Hannah Betts and the entire Betts family.
The Lady Warriors got off to a great start, scoring just 2:35 into the first half. Bishop Guilfoyle fouled a West Branch player just wide of the 18 yard box, and Mariah Hayles stepped up to take the free kick. Hayles was able to chip the ball right over the BG keeper, giving the Lady Warriors a 1-0 advantage. However, Bishop Guilfoyle was able to capitalize on an opportunity near the Lady Warriors endline tying the game up 1-1. The ball was played a lot in the Lady Warriors defending half but fortunately for the Lady Warriors, senior and captain Sarah Betts was able to shut down all the shots that she faced. The defense, led by Madison Kephart and Erin Godin in the middle, stepped up for the Lady Warriors by clearing out the ball and not allowing BG to get many shots on goal. The Lady Warriors started to get some possession in the midfield with Eleyna Hanslovan and Hayles trying to push the ball forward and press against a well-aligned Bishop Guilfoyle defense. Finally, the Lady Warriors were able to net one with 18:32 left in the half. Trinity Prestash was able to step to a ball off of a goal kick and take a quick shot, netting one just out of the keepers reach. This would prove to be the game-winning goal. In the second half, neither team was able to keep much possession, but with poise, the Lady Warriors were able to shut out all attacking efforts made by the BG offense. This was the Lady Warriors 4th consecutive appearance in the district 6 title game, and now their 2nd consecutive district 6 championship. Head coach Angie Fenush said, "these girls are the definition of a team and we couldn't be more proud of them. They are a special bunch that continue to do great things and it's been really fun to watch them grow."
With this win the Lady Warriors improved to 17-2 and will enter their first round of states on Tuesday, November 10th. Time and location are still undecided. 
About the Contributor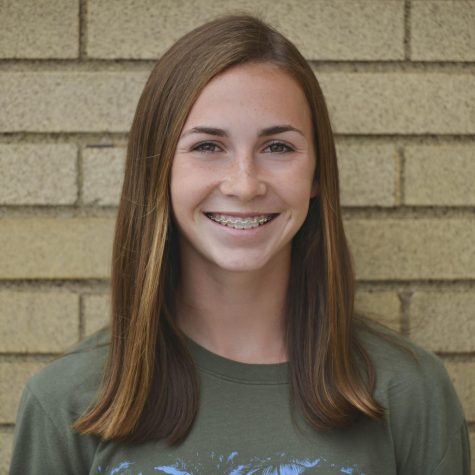 Trinity Prestash, Staff Writer
Hi I'm Trinity Prestash. I'm a senior at West Branch Area High School. I play soccer and track for the school. I also play soccer on a club team called...