Lady Warriors Lose District Final Game
The Lady Warrior volleyball team went up against a very talented West Shamokin team on Saturday in the District 6 A Title game. This was the first time the Lady Warriors appeared in a District 6 championship game since 2014, against Bishop McCort. The game was extremely intense, resulting in a tiebreaker that the Lady Warriors unfortunately lost. All five sets resulted in scores of 25-20, 25-16, 25-18, 25-22 and 15-9. The Lady Warriors played their hearts out on Saturday afternoon, pushing to achieve a District title. Sadly, they fell short, resulting in their final game of the season. The five seniors have truly made a mark on West Branch volleyball history, ending their careers as one of the most successful groups of all time. 
Multiple Lady Warriors collected great statistics all across the board on Saturday afternoon. Senior Taylor Myers tallied up 16 kills, 10 service points, and 3 blocks in the final game of her career. Junior Abby Gallaher also gathered 12 kills and 2 blocks throughout the game. Senior Morgan Glace ended her last game with a total of 40 assists and 10 service points. Senior Ella Miller also ended her season with a groundbreaking 16 digs. Freshman Kamryn MacTavish followed Miller with 15 digs. Senior Emma Morlock racked up 10 service points and 9 kills in her final game. Finally, Corrin Evans ended her last game with five service points. The five seniors have truly set an example for teams to come. 
About the Contributor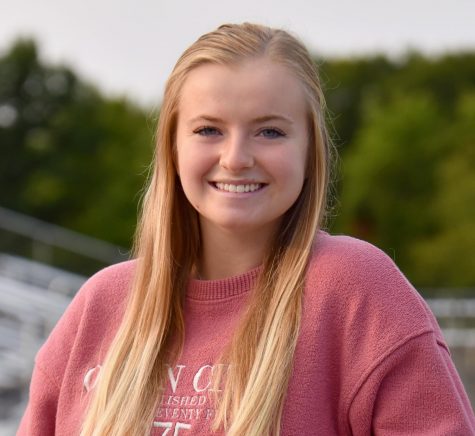 Morgan Glace, Staff Writer
Hello! I am Morgan Glace and I am a senior at WB. I am a student-athlete, taking part in both softball and volleyball. I am the starting setter as well...