Football 2020 Senior Highlights
The 2020 graduating class of West Branch includes 9 seniors. Throughout the last four Football seasons, this group has set a good example for seasons to come. This year's seniors include Camden Kopchik, Sarah Betts, Will Herring, Kyle Moore, Kayden Grubbs, Noah Hoffner, Ethan Yingling, Tanner Rice, and Jacob Martin. Finishing the season with a .500 record for the first time in many years, West Branch hopes to continue having these kinds of seasons, or even greater seasons.
This year, the WB Football team had six six-year seniors playing all the way through high school. These individuals are Will Herring, Kyle Moore, Kayden Grubbs, Ethan Yingling, Tanner Rice, Jacob Martin, as well as having three four-year varsity starters, those being Will Herring, Ethan Yingling, Noah Hoffner.
Camden Kopchik played wide receiver and free safety for the Warriors, gathering four interceptions last year and three interceptions this year, and getting the game-winning interception against the Glendale Vikings. Camden was the Warriors' safety net this year. When a big play happened, Cam was there to stop it.
Sarah Betts was the placekicker for the West Branch Warrior. Through her two years, she went 36-43 on PAT's. Sarah is also the first woman to play on the West Branch Football team in a long while, where she split time playing soccer as well.
Will Herring was the running back for the West Branch Warriors. He had 1453 rushing yards through his career and 395 receiving yards on top of that. Will scored 21 touchdowns throughout his High School career. Will also played strong safety for West Branch, getting five interceptions and causing two fumbles in his High School Career. Will also had the second-most tackles on the team with 50 this year. 
Kyle Moore played corner and wide receiver for the Warriors, improving greatly on the defensive side of the ball as the season progressed. He had 23 tackles this year and deflected four passes this year.
Kayden Grubbs played linebacker and fullback for the Warriors. Although he was injured for most of the year, he still supported the team on the sideline.
Noah Hoffner played wide receiver and corner for West Branch. As a receiver, he had 1455 yards receiving in his career, beating the school record, which was previously 1142 yards. Noah also had the records for most career catches, most yards in a season, and most catches in a season, as well as the single-game records. He also has scored eight receiving touchdowns. Defensively, Noah gathered 14 total takes this year.
Ethan Yingling played left tackle and linebacker for the Warriors. He was the anchor on the line this season, and when the others messed up, Ethan would tell them to tighten up. On defense, Ethan led the team with 53 tackles. He also had the game-sealing interception in the Glendale game. 
Tanner Rice played right guard and defensive tackle for the Warriors. Tanner this year helped our run game with his mobility when he pulled or ability to reach a far assignment. He helped the right side of the line be better by telling them when they messed up. On defense, Tanner had 9 tackles. 
Jacob Martin was a tight end and safety for the Warriors. Jacob, after being a lineman, got converted to a tight end and safety this year. This year as a tight end, he had four receptions for 24 yards, but only played six games due to an injury. Defensively he had 22 total tackles and forced a safety against Southern Huntingdon this year.
About the Contributor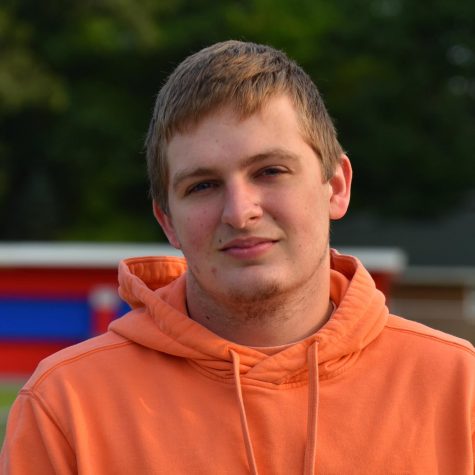 Kayden Grubbs, Staff Writer
Hello, Warriors! My name is Kayden, and I'm a senior. I play football and want to be a software engineer.