West Branch Warriors Carry on Hunting Traditions
Students all throughout the West Branch community look forward to hunting season every year for both the love of the sport, as well as the meat they gather for their families. It is clear that the West Branch community really appreciates hunting season due to the two days the district provides students to hunt. This year, those days were Monday, November 30th and Tuesday, December 1st. This year's hunting season also contained a little twist because Sunday, November 29th was available for hunters to practice the sport if they pleased. Not only did many students harvest deer during the current rifle season, but also during archery season earlier this year. 
The first student who garnered a doe during archery season is Sydney Yontosh. "I got into the sport just this year and after I shot and gathered my first deer, I enjoyed it so much! I also love providing my family with the meat that deer provide us with," said Sydney. 
The next student, who scored an 8 point buck on November 29th, is senior Sydney Dunlap. She said, "I love to hunt because it's one of the things that my stepdad and I bond over; from checking the game cameras to making jerky and canning meat." 
Our final WB student who gathered another 8 point buck this year is Junior Tory Kalke. She harvested her buck during the earlier archery season this year with her crossbow. "I love to hunt because it is both peaceful and exciting," said Tory. 
Congratulations to all the West Branch community hunters on their trophies this season and good luck to those who are still trying to harvest theirs! Always remember to wear your orange and practice safe use of guns in the woods. Most importantly, always be aware of your target.
About the Contributor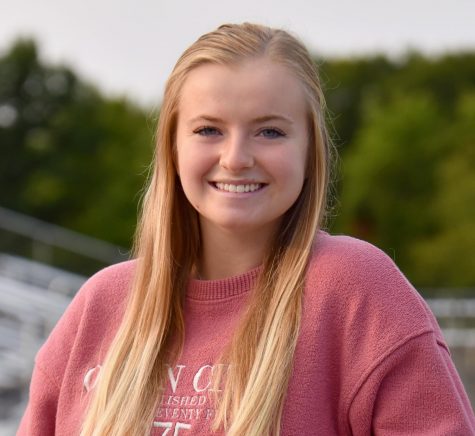 Morgan Glace, Staff Writer
Hello! I am Morgan Glace and I am a senior at WB. I am a student-athlete, taking part in both softball and volleyball. I am the starting setter as well...