5 Movies to Watch this Holiday Season
Tis' the season for some good Christmas movies that you can watch with your friends and family. There are five movies that make my personal Christmas list. Here are some great movies to share with you.
Let's all aboard on The Polar Express. The Polar Express is a movie based on a 1985 children's book that was written by Chris Van Allsburg.  The movie was made in 2004 and is rated G. The movie is about a boy who takes a train ride to the north pole. On his way there, he makes new friends and goes on all different kinds of adventures. The movie stars actor Tom Hanks.
How the Grinch Stole Christmas has a couple of different versions. The film was originally broadcasted as a television film on December 18, 1966.  The live-action version hit theaters in 2000 and is rated PG. Actor Jim Carrey is featured as the Grinch. The movie is about a Grinch who wants to ruin Christmas for everyone in Whoville. Cindy Lou Who helps him realize that's not what Christmas is about.
Another Christmas movie favorite is National Lampoon's Christmas Vacation. Christmas Vacation is a PG-13 comedy film from 1989. The film is about a man named Clark Griswold who wants to spend Christmas with his entire family. The movie starts with him adventuring out into the wilderness with his wife and kids to find a tree. As his parents and inlaws start arriving, their bad luck begins. This movie will have you laughing from start to finish.
The first Home Alone movie was made in 1990 and is rated PG. Macaulay Culkin plays the lead in this family comedy. The movie is about a kid whose family leaves him at home by accident while heading to the airport to start their vacation. While on their flight, his mother remembers that he was left behind. The kid gets two visitors who plan to rob the house as he tries to outsmart them.
A favorite movie for all ages is Rudolph the Red-Nosed Reindeer. Rudolph the Red-Nosed Reindeer is a rated G movie from 1964. It is about a reindeer named Rudolph who doesn't want to get teased, so he covers up his red nose. After it falls off, the other reindeer are mean to him. He sets out on an adventure and meets a couple of friends that join him along the way. This movie has a good life story that comes along with it when you watch.
These are all great movies to sit down with family to watch along with some tasty hot cocoa.  What's your favorite Christmas movie?
About the Contributor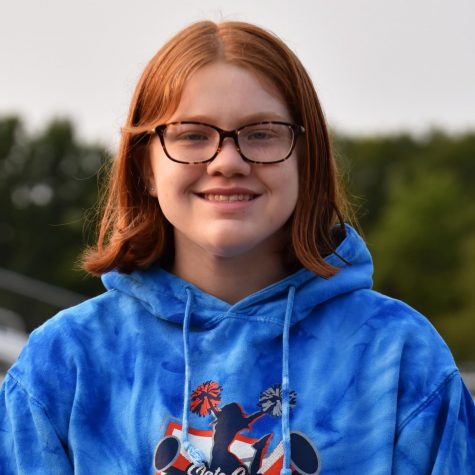 Addison Yatchik, Staff Writer
I am Addison Yatchik and a freshman at West Branch. I am involved in drama and I am a silk in the marching band. I am the youngest of three sisters and...