The Execution of Brandon Bernard
Brandon Bernard [1], 40, was executed under Donald Trump's admission, by lethal injection, on December 10, 2020, at 9:27 pm CT. He was an inmate at Terre Haute correctional facility in Indiana for 21 years before he was executed.
What did Brandon do?
When he was 18, he was an accomplice to the murder of a couple of Todd and Stacie Bagley, along with four additional people, although he did not have a leading role in the crime. The group held the couple to gunpoint and robbed them. The gunman, Christopher Vialva [2], shot both Todd and Stacie in the head and ordered Brandon to light the car on fire which held the couple. Bernard was found guilty of two counts of murder in 2000, and, therefore, was sentenced to death. The records show that Todd died as soon as he was shot and Stacie was "supposedly" killed from smoke inhalation. 
Advocates involved in the 1999 murder case claimed that Bernard wasn't present when the Bagley's were kidnapped and wasn't made aware of any intention of killing. 
Did Bernard apologize for his actions?
On the day of his execution, minutes before he was given the lethal injection, he gave the Bagley family a sincere apology. "I'm sorry…I wish I could take it all back, but I can't," said Bernard, "that's the only words that I can say that completely capture how I feel now and how I felt that day." The Bagley family accepted the apology and forgave him. Georgia Bagley said on the behalf of the Bagley family that, "the apology and remorse… helped very much to heal my heart. I can very much say: I forgive them. [3]"
What did Kim Kardashian do to help Brandon?
Kim Kardashian [4] campaigned and made a petition to stop the execution of Brandon Bernard, saying that the execution of Bernard was "unacceptable". The petition made to spare Brandon's life was declined by The Supreme Court, hence leaving Trump as the last resort. On Wednesday, December 9th, Kim requested that Donald Trump spare Bernard's life and to allow him to live his days behind bars, which Trump rejected. She campaigned non-stop for 24 hours before his execution in the U.S. Penitentiary [5].
She kept her followers updated on Brandon's case on Twitter and other social platforms. In one of her tweets, she tweeted that Bernard was involved in a "terrible crime", but "his role was minor compared to that of the other teens involved, two of whom are home from prison now." After finding out Bernard was going to be executed, she was devastated. She tweeted, "Just spoke to Brandon for what will likely be the last time. Hardest call I've ever had. Brandon, selfless as always, was focused on his family and making sure they are ok. He told me not to cry because our fight isn't over. [6]"
What did Brandon's attorney have to say about this?
Bernard's attorney Robert Owen said in a statement that, "Brandon's execution is a stain on America's criminal justice system. But I pray that even in his death, Brandon will advance his commitment to helping others by moving us closer to a time when this country does not pointlessly and maliciously kill young Black men who pose no threat to anyone". He also explained on a news release that, "Procedural barriers have prevented him [Bernard] from obtaining a hearing on the merits of his claim…By denying a stay of execution to Brandon Bernard, the court will allow the government to evade responsibility for hiding critical evidence that would have changed the outcome of Brandon's sentencing. [7]"
Was his execution righteous?
I believe that he was a reformed person; he counseled and taught children not to follow in his footsteps and have good behavior. "Prior to his execution, Bernard's attorneys argued that he should be given life in prison without parole as he maintained a good record throughout his time in prison. He was known to participate in several outreach activities, and even launched a death-row crocheting group, where inmates came together to knit sweaters, blankets, and hats, AP reported. [8]"
There also isn't solid proof whether or not Stacie Bagley died from the gunshot or smoke inhalation. If Stacie did die from the gunshot that Viavla shot, then Bernard technically didn't murder anyone. Although, just destroying evidence is still a serious crime. 
Was his execution justified? In my opinion, no, his execution was not justified. Am I saying that he's done nothing wrong? Also, no. Execution is not a justifiable act. Considering the circumstances, I believe that there were other alternatives than execution, such as more jail time, or even life behind bars.
About the Contributor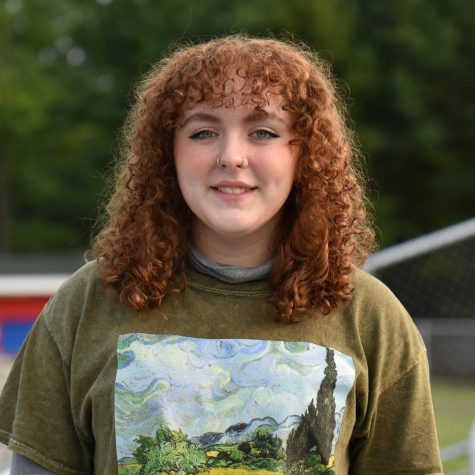 Destiney Koppenhaver, Staff Writer
Hi, I'm Destiney Koppenhaver, and I'm a sophomore at West Branch Area High School. My favorite classes are math and English. I'm also obsessed with...