Wrestling 2020: The Year of COVID
This year, the West Branch Warriors' wrestling season is going to look a little different, and that is already being seen with the postponing of the season due to the Covid-19 pandemic. With school being canceled until the 11th of January, all practices and workouts are also canceled, making wrestlers find workouts on their own. This season will have no tournaments, making win goals harder. The other big change wrestlers must make is wearing masks to accommodate the governor's mandate. 
The new season will start hopefully with five seniors: Ethan Yingling, Will Herring, Hayes Jones, Noah Hoffner, and Gabe Kephart. Three of the five seniors are also four-year players, those being Ethan, Will, and Hayes. The team looks to improve on their record last year. The seniors are hoping to expand on their wins. 
Ethan looks to expand upon his 70 wins this season and is the starting West Branch wrestler at 182 pounds. When asked what he thought about the season he stated, "I think it'll go as well as we make it." With tournaments being canceled due to Covid-19, Ethan will not be able to get his 100 wins. Without this virus, Ethan was projected to be the newest Warrior on the records, receiving 100 wins and having his name on the new gym banisters.
Will, wrestling at 152 pounds, hopes to catch up with Ethan. When asked what he thought of the shortened season, he said, "If there's a will, there's a way." 
Hayes, looking to wrestle at 160 pounds this year, said, "Wrestling is probably my favorite sport and it sucks to have it taken away like that. I'm hopeful that we are at least able to do a little bit of it before I graduate."
About the Contributor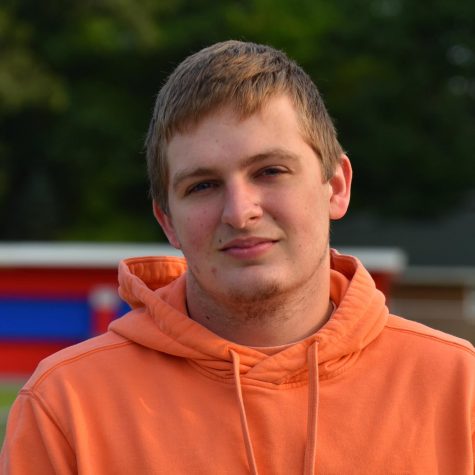 Kayden Grubbs, Staff Writer
Hello, Warriors! My name is Kayden, and I'm a senior. I play football and want to be a software engineer.