Warriors Down the Black Knights on Senior Night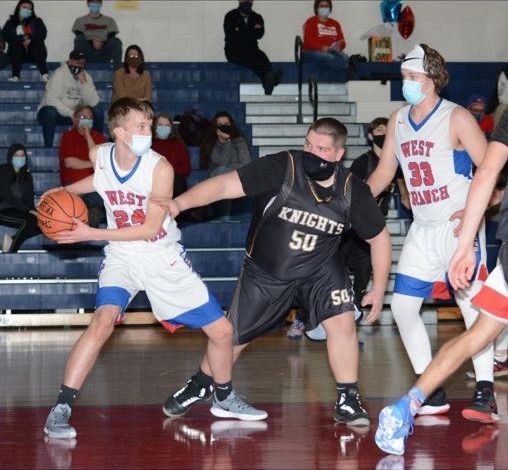 The Warriors hosted the Moshannon Valley Knights on Wednesday, January 27th. Before the game got underway, the school took some time to recognize the five seniors on the basketball team. These seniors are Trent Bellomy, Doug Kolesar, Camden Kopchik, Travis Rothrock, and Dravin Kennedy. All the seniors, except Dravin, have been playing basketball ever since they were in the third grade. Despite having played basketball for so long, this year is the only year these four have gotten to play together.
The Warriors started a little slow in the first quarter, having to battle their way back to tie the score. They had trouble figuring out how to beat the 3-2 defense that Moshannon Valley was running. Trey Lion, the Knights forward, came out on fire, tearing up the paint. The second quarter was a little better for the Warriors, as D. Kolesar hit back-to-back three-pointers to give the Warriors a seven-point lead. Kopchick also contributed to the Warrior's second quarter, scoring two three-pointers. The Knights had a response, bringing the score within a single-digit difference.
At the beginning of the second half, the Warriors came out firing on all cylinders. They wasted no time getting the lead up to 20. The Warriors did what they do best: getting steals and pushing the ball up the court before the defense even has time to react. The Warriors blew past the Knights with 32 points in the third quarter. The fan-favorite, Dravin Kennedy, came into the game in the 4th quarter. He was fouled on a shot attempt which, brought him to the free-throw line. With the first shot missed, Dravin knew what he had to do, make the next one. The Warriors won with a final score of 83-42.
D. Kolesar recorded 17 points and ten rebounds, Rothrock recorded 17 points, Bellomy and Carr both had 11 points each. K. Kolesar was the big guy who recorded nine points, as well as 11 boards.
About the Contributor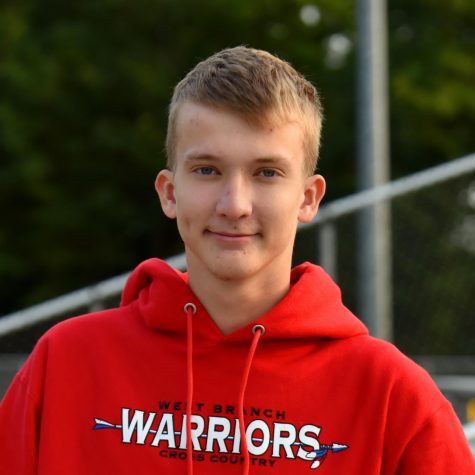 Doug Kolesar, Staff Writer
Hello, my name is Douglas Kolesar and I am a senior student-athlete. I run cross country, play basketball and baseball here at West Branch. I led the Progressland...