Warriors Beat the Bulldogs
The intended game for the Warrior Basketball Team on Friday was supposed to be Mount Union. Halfway through the day, our athletic director was informed that Mount Union shut down on Friday. With no game for the Warriors to play, they looked around the league to see if anyone was free to play. It turns out that Claysburg-Kimmel was also supposed to play a team on Friday, but that opposing team was also shut down. With both schools having no game, they decided to play each other for the second time in a week.
The Warriors, specifically Trenton Bellomy, came ready to put the ball in the basket. Within two minutes of the first quarter, Bellomy had already netted three three-pointers. Bellomy finished the game with 12 points, which all came from three-pointers in the first quarter. The Warriors played their best first quarter yet, putting up 28 points on the board. 
The second quarter was a bit of a different story for the Warriors. Halfway through the second quarter, the Bulldogs decided to release one of their players up the court as soon as the shot was up. The Bulldogs scored 10 straight unanswered points in a matter of two minutes, bringing the score to within ten points. 
In the second half, the Warriors stopped the "cherry-picker", which halted the Bulldog's momentum. The game stayed around 15 to 20 point differential the whole second half. The Warriors won the game with a final score of 76-56. 
Zack Tiracorda netted 21 points, Travis Rothrock netted 15 points, and Bellomy netted 12 points. The Warriors as a team shot 68 percent from the free-throw line, which is something the Warriors have been focusing on more during practices.
The Warriors will travel to Juniata on Tuesday, followed by going to Mo-Valley on Thursday, and home against Williamsburg on Friday. This upcoming week is a big one for the Warriors.
About the Contributor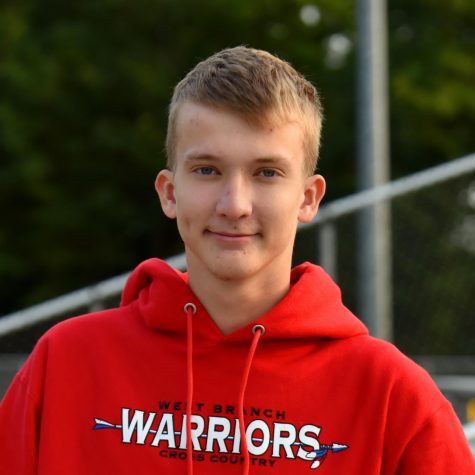 Doug Kolesar, Staff Writer
Hello, my name is Douglas Kolesar and I am a senior student-athlete. I run cross country, play basketball and baseball here at West Branch. I led the Progressland...