Female Athlete of the Week – Sarah Betts
Sarah Betts has been chosen for Warrior Watch's Female Athlete of the Week for the week of 01/24/21. Betts has shined this past week in her games against both Moshannon Valley and Harmony. She scored an outstanding 19 points against MoValley and added 12 points against Harmony on Friday evening. 
Although Sarah is a basketball star, she succeeds in soccer, football, and softball as well. Anybody who has competed alongside Betts will tell you how much of a wonderful teammate she is, as well as a great friend. She has also achieved a captain position in the majority of her sports. 
"Sarah is averaging close to 14 points per game, so that is an easily recognizable success. Her scoring, however, is only a small fraction of her (and our team's) success," says girl's basketball head coach Justin Koleno. "She does it all with such passion that it becomes contagious. Her can't stop, won't stop attitude led us to our couple wins last week."
Facts about Sarah:
Grade: 12
Favorite basketball player: Lebron James
After a good performance, she likes to: Go somewhere to eat food.
Three reasons she likes to be a part of a team sport: Make new friends, learn to be a leader, and learn how to work with different people.
Favorite food: Hot wings.
About the Contributor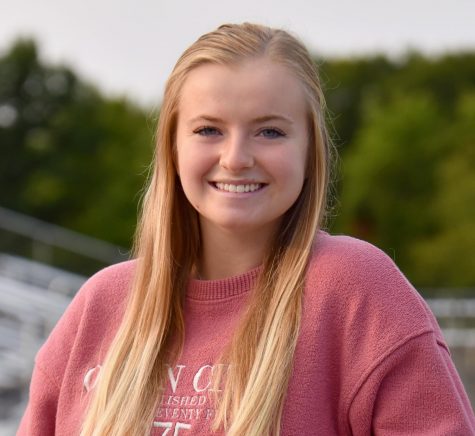 Morgan Glace, Staff Writer
Hello! I am Morgan Glace and I am a senior at WB. I am a student-athlete, taking part in both softball and volleyball. I am the starting setter as well...