Female Senior Spotlight – Jayden Kucas
Jayden Kucas has been selected as Warrior Watch's Female Senior Spotlight for the week of 2/15/21. Jayden is involved in cross country, basketball stats, and cheerleading at West Branch. Jayden's main sport is cheerleading for West Branch. She has been cheerleading for six years in total. Jayden and her cheerleading squad cheer for the varsity boys football team and go to cheerleading competitions to compete with other cheerleading teams. Jayden was in cross country for two years, and her overall personal best was a 25:23 for her 5k time. Jayden worked hard at practices to increase her 5k time every race. Jayden also did basketball stats for the varsity boys basketball team for two years. She kept track of all the team's 3-point shots, penalties, and corner shots. Jayden is also involved with cosmetology at the CCCTC for three years and was the student of the quarter for cosmetology for the last two marking periods. 
Facts About Jayden:
Parents: Junell Hubler and Christopher Kucas
Favorite mineral: Diamond 
Favorite clothing brand: American Eagle 
Would you rather have increased speed or super jump?: Increased speed
Favorite pie: Peanut Butter pie 
Favorite thing to do during free time: Watch Netflix
About the Contributor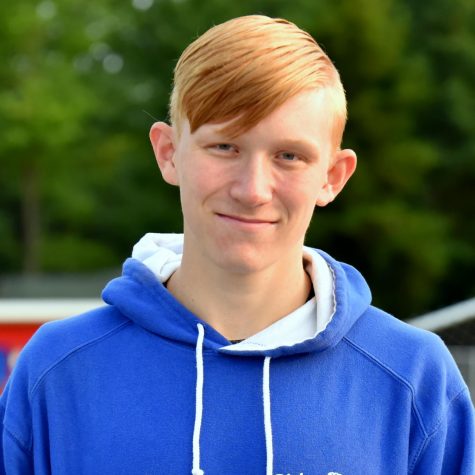 Justin Mulhollem, Staff Writer
Hello Warriors, my name is Justin and I am a senior. I run cross country, track and field and am a member of the varsity club. I enjoy running, doing carpentry...