Male Athlete of the Week – Landon Bainey
Once again, Landon Bainey has been chosen as Warrior Watch's Male Athlete of the Week for the week of 2/21/21. Landon has been continuing his success during his freshman wrestling season for the last few weeks. Last weekend, he claimed his title as a District 6 Champion and this past weekend he put up yet another big fight and claimed a second title as the Southwest Regional Runner-Up. 
He began this past weekend by defeating Burgettstown's Parker Sentipal 6-0 before pinning Quaker Valley's Jack Kazalas in 5:11. Landon then went on to wrestle Burrell's Cooper Hornack which ended up becoming an ultimate tiebreaker, resulting in an unfortunate loss for Bainey. Thankfully though, he will be continuing on this weekend to Super Regionals in order to earn his state bid. 
West Branch's Athletic Director Mr. Williamson says, "Landon is having an outstanding freshman year. He works hard every single day and has a great attitude as a student and wrestler. He embraces each opportunity and it is fun to watch him as a coach as he competes at such a high pace that it is difficult for his opponents to keep up. We look forward to what the next few weekends have in store for Landon having the opportunity to compete for his PIAA title." 
No matter what Bainey's future brings, he remains an outstanding wrestler and will continue his success for the next three varsity years, as well as the years following high school. 
Facts About Landon:
What do you enjoy most about wrestling?: Travelling all over the US and making new friends along the way. 
Favorite Movie: The Longest Ride
Favorite Restaurant: Guidos Garage Pizzeria
Favorite Snack: Peanut butter, honey, and banana toast.
How are you feeling about next weekend?: Great, I have to wrestle one of my best friends for the first time since first grade. I'm excited to wrestle again and move forward!
About the Contributor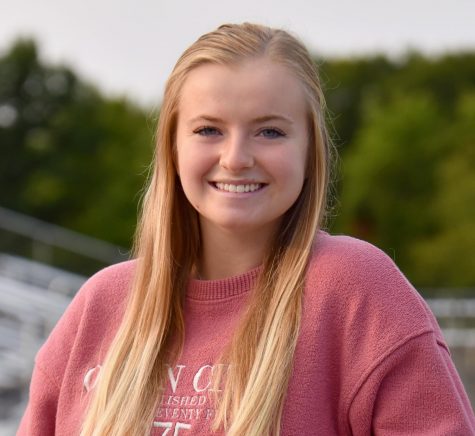 Morgan Glace, Staff Writer
Hello! I am Morgan Glace and I am a senior at WB. I am a student-athlete, taking part in both softball and volleyball. I am the starting setter as well...