West Branch Congratulates Mrs. Leathers on Her Retirement
On behalf of the West Branch students, faculty, and staff we all would like to wish Mrs. Leathers a happy retirement. Mrs. Leathers began her journey here at West Branch in 1993. In her 28 years here, she assisted students that needed extra help and made sure that their work was complete. 
Mrs. Leathers said one of her favorite parts about working at West Branch is the staff, but her most favorite part was working with the students. She is really going to miss the students and everyone at West Branch. 
When one works somewhere for 28 years, he or she has many proud moments. Mrs. Leathers said her proudest moment at West Branch is seeing her students from previous years completing higher education and getting a good job.
Mrs. Leathers has big plans for her retirement. She plans to start enjoying gardening and canning that she always had to cram in after work. She also plans to get back into knitting and crocheting again. When she is able, Mrs. Leathers would like to start participating in her church's activities again. 
Students and faculty have elaborated on her departure:
"Mrs. Leathers gave so much to West Branch. Probably more than most realize. She worked so quietly behind the scenes helping students, supporting teachers, and being a genuinely kind person. I'll miss seeing her, but I'm happy for her to begin her retirement. She certainly has earned it! Thank you, Betty!!!" -Mrs. Levonick
"She helped me be able to do things by myself and not need help from people. How she is doing?" -Nickolas Shirey
"I will remember Mrs. Leathers as one of the most caring people at West Branch.  She was an asset in my classes and my students adored her.  I would personally like to thank Mrs. Leathers for her years of hard work and dedication to West Branch.  She will be missed." -Mrs. Peterson
"Mrs. Betty Leathers retired in February 2021 after 28 years serving the students of West Branch High School.  Her experience, skills, and knowledge made her a valuable asset for many students who needed assistance in their high school level classes.  She worked daily in the tutorial room, in regular education classes, in remote classes- wherever she was needed, and she did it with kindness and compassion.  She was the perfect adult to assist a student with writing an essay, studying for a history test, completing a science project, or anything else that was needed.  Thank you, Mrs. Leathers, from your work family and your students, for bringing out the best in us all. May your retirement be a wonderful blessing for you and your family!"  -Ms. Moriarity
About the Contributors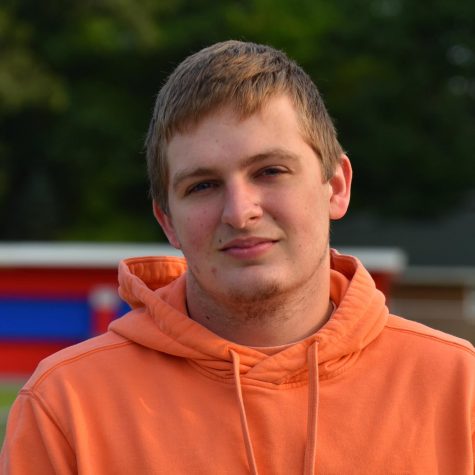 Kayden Grubbs, Staff Writer
Hello, Warriors! My name is Kayden, and I'm a senior. I play football and want to be a software engineer.