Male Athlete of the Week – Landon Bainey
Landon Bainey has once again been named the Male Athlete of the Week for the week of 03/07/2021. Landon wrapped up his stellar freshman season on Friday at Hershey, placing sixth in the state. He became the first-ever wrestler in West Branch history to become a state medalist as a freshman. In the quarterfinals, Landon was able to knock off the East Super Regional Champion with a score of 6-2, but unfortunately suffered a 1-2 loss in the semifinal, putting Landon into the consolation matches. Each match that Landon wrestled in was close, losing by only two points or less in each match, which makes his future look bright. Landon has three more chances to reach his ultimate goal of becoming a PIAA state champion.
One of his coaches Dave Williamson said, "I am super proud of Landon and his accomplishments throughout the season.  He works extremely hard at the sport of wrestling and is committed to the process of being a state champion and great things are in his future."
Facts about Landon:
Grade: 9th
What are your future plans?: My future plans are to wrestle in a D1 college, graduate, get a good job, and start a family out west.
How has wrestling impacted your life?: Wrestling has impacted my life in many ways. The friends I meet, places I go, and the things I get to do on trips.
What was the most exciting part of wrestling at states?: The most exciting part of states was beating the number two kid in the state first match and taking 6th as a freshman.
What are you most looking forward to next year for wrestling?: I am looking forward to going back to states next year and bringing home the gold!
Who has been your biggest inspiration?: My biggest inspiration has been my two coaches, David Taylor and Quentin Wright
About the Contributor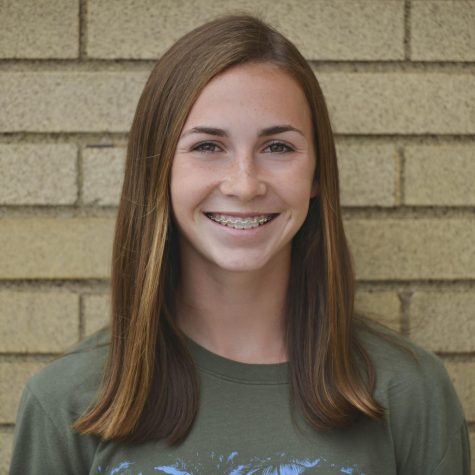 Trinity Prestash, Staff Writer
Hi I'm Trinity Prestash. I'm a senior at West Branch Area High School. I play soccer and track for the school. I also play soccer on a club team called...