How COVID-19 Has Impacted Recruiting
At first glance, many people believe that the graduating seniors of 2020 had the worst of COVID-19 when it came to sports, but it may have actually affected the class of 2021 in a much more severe way. Most people who plan to play a sport in college know that your junior year is probably the most vital in recruiting for college. Unlike every other year, the class of 2021 lost the spring of their junior year, which impacted recruiting dramatically. With the NCAA dead period consistently being pushed back, and spring games not being played, it became almost impossible for the athletes of the class of 2021 to get recruited by colleges. These athletes could not get any current film that many coaches requested and were restricted to making phone calls and completing virtual tours of campuses. How do we expect seniors to choose a college without visiting the campus and seeing the classrooms/dorms? 
The athletes of the class of 2021 have faced another problem with recruiting that is still currently happening. College coaches have been postponing some decisions in hopes of watching a player perform in person throughout the spring of 2021. But, the NCAA dead period has been extended through May 31st, 2021, which means that college coaches have been unable to watch the class of 2021 for their junior and senior years. How do we expect college coaches to recruit a player without ever watching them play in person?
Another problem that future college athletes now face is battling for roster spots and scholarship money. With the NCAA granting another year of eligibility, athletes who were not already committed are struggling to find a college, specifically at the division 1 level, that has roster spots still available with many graduating seniors staying to complete another season. 
The COVID-19 pandemic has brought many problems to us in the last year. It affected the class of 2020 significantly, but there has also been a major overlook in how the athletes of the Class of 2021 have been affected. There has been virtually no in-person recruitment for the class of 2021 since the beginning of their junior year which has been detrimental to those athletes who want to pursue a sport collegiately.
About the Contributor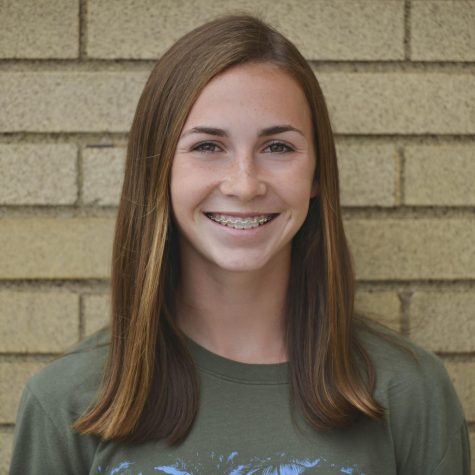 Trinity Prestash, Staff Writer
Hi I'm Trinity Prestash. I'm a senior at West Branch Area High School. I play soccer and track for the school. I also play soccer on a club team called...