Male Senior Spotlight – Todd Howe
Todd Howe has been selected as this week's male Senior Spotlight. Todd is a student at the West Branch High School, he is an honor student and is involved with the drama club. 
Todd has been in drama club for three years and has been in some amazing shows like The Wizard of Oz, Clue: on Stage, and he is currently practicing for the current role Jud in Oklahoma!. Todd is also a pretty big Marvel fan as well. He has watched all the Marvel movies and shows. Todd's favorite Marvel movie is Thor: Ragnarok. 
Todd Howe is a pretty funny and creative student of the Class of 2021 and will be dearly missed by all of his friends and teachers of West Branch High School. After Todd graduates, he wants to go to college and pursue his career in web design. 
Facts About Todd:
Grade: 12
Parents: Todd Howe and Angela Michaels 
Siblings: Doug Howe 
Favorite Pokemon: Garchomp
Favorite Beverage: Orange Crush
Would you rather have Spider-Man's webs or have the Iron Man suit?  Iron Man's suit because it is more than just webs.
About the Contributor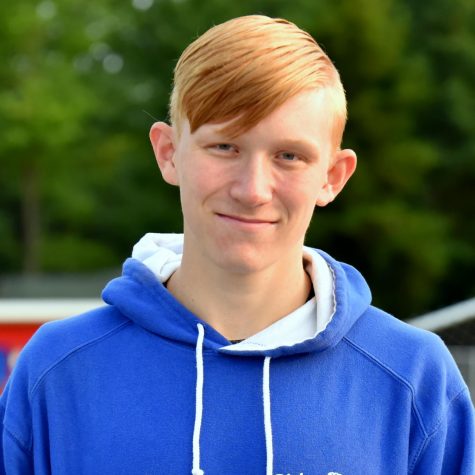 Justin Mulhollem, Staff Writer
Hello Warriors, my name is Justin and I am a senior. I run cross country, track and field and am a member of the varsity club. I enjoy running, doing carpentry...