Behind the Lunch Line
Have you ever wondered what goes on behind the lunch line? Who decides the menu items that we are offered for lunch? How do they have enough lunch for all of the students in the school prepared on time? I interviewed Tiffany English, our school's Food Service Director, to find out. 
The West Branch School District is partnered with the Nutrition Group. The staff is led by Mrs. English, who begins her typical workday at 7 a.m. She is responsible for overseeing and managing the daily operations in both the high school and elementary school cafeterias. Some of Mrs. English's responsibilities include controlling food costs and inventory, managing cafeteria staff, and communicating with school district officials.
Each cafeteria kitchen has a head cook who starts their workday at 6 a.m. The high school cafeteria needs six to seven employees to run a workday while the elementary runs with at least five employees. There are standardized recipes for all of the menu items offered. Each employee is assigned their own task for the day by the head cook.
The menu is developed in conjunction with USDA and state guidelines. Student favorites are also included in the menu planning to increase the number of student lunches purchased. Mrs. English holds Youth Advisory Committee (YAC) meetings to find out what students would like on the menu or what would make the school lunch program better.
When asked what Mrs. English likes best about her job, she replied, "I love being able to make a difference in students' lives through nutrition and being able to watch them grow through the years." Mrs. English also added that "I would like to add that I couldn't do my job without my amazing staff. They are the reason we are able to put out 1300 meals per day." If any student is interested in becoming a part of the YAC or would like to contact Mrs. English with any feedback, you can email her at tenglish@westbranch.org.
About the Writer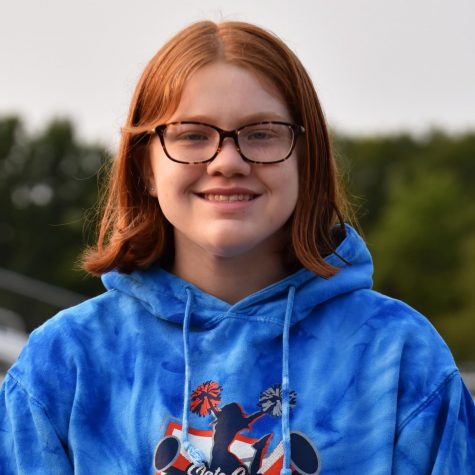 Addison Yatchik, Staff Writer
I am Addison Yatchik and a freshman at West Branch. I am involved in drama and I am a silk in the marching band. I am the youngest of three sisters and...