March is Music In Our Schools Month
The National Association for Music education has designated March as Music In Our Schools Month. This month celebrates and encourages music and music programs in K-12 and post-secondary education across the nation. West Branch has partaken in many "festivities" to ensure that our school can live up to the name of "Music In Our Schools".
In the first half of the month, band front members held demonstrations in high school gym classes. These demonstrations featured instructions from veteran band front members on how to twirl a baton or a silk pole (pictured in the gallery below).
On March 16, West Branch held a remote instruction day, which is the perfect time to feature a visit from a college professor. Dr. Jason Worzbyt, the professor of bassoon at the Indiana University of Pennsylvania, gave a motivational speech that advised students not only concerning music but for life in general.
This previous Friday, March 26, the high school concert band (featuring some eighth-grade instrumentalists) performed for the elementary students during their lunch periods. The band performed several pieces from their spring folder that will also be featured at their spring concert (pictured above).
Another thing to mention is the new Music in Film class. This brand new class is self-explanatory. It features a study on some of the soundtracks and scores featured in many popular films that we all know and love. The class also highlights topics such as the history of music in film, different "sounds" used in films, and many more subjects. Even though the class began at the start of the second semester, it is definitely worth mentioning during Music In Our Schools Month.
It is also worth noting that Marching Band is starting up soon! Interested instrumentalists and twirlers/banner carriers should either stop in the band room to pick up a marching band contract or email Mr. Lance Jones at ljones@westbranch.org. Band front open practice and placements will take place during the week of April 12th at 3:30 PM.
Want to know more about Music In Our School Month or the implementation of music education at West Branch in general? Take a look at the Music Department's website by clicking here!
About the Contributor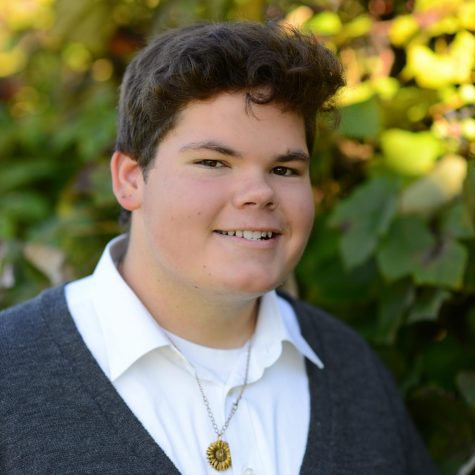 Noah Fry, Retired Staff
Hi! I'm Noah, a West Branch alumnus from the Class of 2022. I was involved with Media Arts for all four years of high school, from 2018 to 2022. I currently...