Probability and Statistics Students Complete Carnival Game Project
Mr. Mason's fourth-period probability and statistics class ended the third marking period with a fun project involving carnival games. This project required students to apply what they have learned so far in the year to their projects. It allowed them to use their critical thinking skills and express their creativity.  The students had to come up with their own carnival games with their very own set of rules.
Taylor Myers and Sarah Betts created a game like a ski ball called "Skeeter-ball". Using things like cardboard, hot glue, and duct tape, they decorated it with a variety of colorful balloons. Each player was given three balls to win. Not very many students got lucky with the girls' game, but they had fun playing it. 
Will Herring, Camden Kopchik, and Jadon Oswalt created a carnival game similar to mini-golf. These students used a giant tv box to construct their project. They made the box smaller and added holes and rails to the box to make it functional to play golf. They had different holes, with each hole having a different amount of money that could be won. The bigger holes were worth four points, the medium-sized holes were worth seven points, and the smallest holes were worth 11 points. The students went for the larger holes because attempting to score in the smaller holes was quite difficult. Overall, the students had a lot of fun playing this game. 
Madison Kephart and Rachael Kyler made a game that is similar to cup pong. They constructed their project using plastic cups and a cardboard box. The cups were varying in size and the smaller cups were worth more points. The players were given three ping-pong balls to play the game. The students enjoyed this game.
Sydney Dunlap and Ashley Folmar created a game that was similar to ring toss. They constructed their project using wood and used glass bottles to toss the rings on. The bottles were painted in different colors each color having a different point value. No one was very successful in winning this game, but they had fun playing it like the other games. 
Emma Morlock and Mercedes Nearhood created a game just like the traditional game of Tic-Tac-Toe using wood, nails, and paint. The objective of their game was similar to that of tic tac toe except instead of using x's and o's, the player needed to toss three balls in a straight line in order to win. There was no success for anyone playing this game, but the students had a good experience putting in their best efforts to try and beat this game. 
Overall Mr. Mason's class had fun with this project, and it was a great way to end the third marking period.
About the Contributor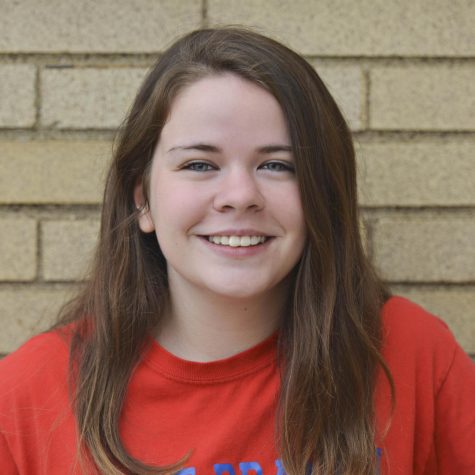 Mercedes Nearhood, Staff Writer
My name is Mercedes Nearhood. I am a senior and  I participate in various activities including band, Warrior Watch, Envirothon, and student government....