Staff Member of the Month – Stacy Guenot
Stacy Guenot is Warrior Watch's Staff Member of the Month for April. She is in her tenth year as the Guidance Secretary at West Branch. Warrior Watch is acknowledging Stacy for her consistent work ethic and caring personality over the years.
Mrs. Guenot is an alumnus of the West Branch Area High School from the graduating class of 1995. In her high school years, Stacy participated in extracurricular activities like Student Council, Volleyball, Ski Club, Cheerleading, and keeping stats for the Baseball team. Handling such a busy schedule from a young age with plenty of mentors helped shape the Mrs. Guenot we know today. After graduating from WBHS, Stacy followed the path of earning an associate's degree in Accounting at South Hills Business School. 
Before employment at West Branch, she worked at both an accounting firm and a medical billing company. Stacy decided to take a different track by beginning her work as a school Guidance Secretary in 2011. Since she was close to home, enjoyed the environment, and appreciated the work schedule, Mrs. Guenot applied at West Branch. Stacy also works part-time at Key Largo's restaurant, continuing to interact with the community. 
Mrs. Guenot says, "my favorite place to be is home with family", her husband named Bill, as well as two former students of West Branch, Isaac and Luke. They share the home with a tabby cat named Windsor and chickens. In her free time, Stacy enjoys cooking, canning garden goods, reading, and traveling. 
During this stressful time of the school year, Stacy expresses her love for the supportive staff members and the developing men and women at West Branch. Congratulations to April's Staff Member of the Month, Stacy Guenot. Thank you for all that you do for our school!
About the Contributor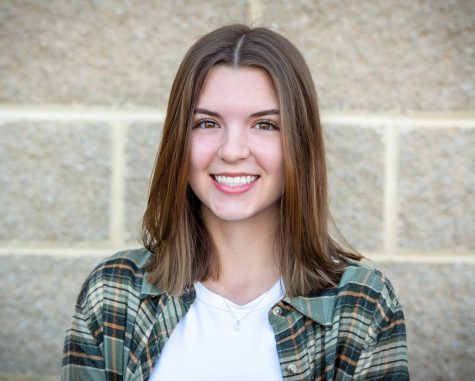 Kaitlyn McGonigal, Editor-in-Chief
Hi, my name is Kaitlyn McGonigal. I am currently a senior at West Branch Area High School. I am involved in Student Government, The National Honor Society,...