Female Athlete of the Week : Marley Croyle
Marley Croyle has been selected as Warrior Watch's Female Athlete of the Week for the week beginning 4/25/2021.
Marley had an absolutely phenomenal week last week at the Warrior's track meets. Not only was her performance outstanding last week, she also has placed first in javelin at every single track meet she has attended. Last Thursday, in her meet against Bellwood-Antis, Marley broke two of her personal records in long jump, as well as triple jump. Her new record for the long jump is 13'7", while her new record for triple jump is a whopping 30'1". Both of these new personal records Croyle has reached are approximately two feet away from both of West Branch's school records for these female events. Currently, the record holder for long jump is Miranda Warner at 15'9", while the record holder for triple jump is Rachael Brown with 32'0.5". 
At her McConnellsburg meet last week, Marley also set a new personal record in javelin, hitting triple digits with a distance of 101'. Currently, she is 10 feet away from the school record, held by Rachel Carr. Clearly, Croyle set the stage for some incredible competition as she nears the end of her freshman season. With three more years to come, she will surely be breaking school records.  
Head coach Adam Carr says, "Marley is a great athlete. She has been a huge help to the team. We can struggle in some of the field events from season to season, but this year Marley has consistently got 1st or 2nd place in all three jumping events and javelin. While this is true about several athletes on the team, we would have a tough time winning a meet without her." Clearly, Marley is a huge contributor to the WB track team and her success is very well appreciated. 
Facts about Marley:
Parents: Dana & Bill Croyle
Future plans: Attend college in Europe for political science
Favorite Event: Triple jump
Favorite TV Show: Gilmore Girls
Favorite Food: Chinese
About the Writer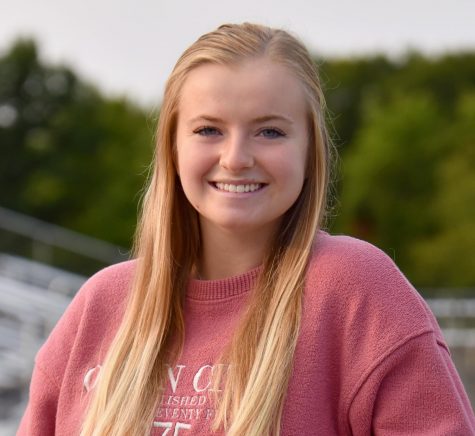 Morgan Glace, Staff Writer
Hello! I am Morgan Glace and I am a senior at WB. I am a student-athlete, taking part in both softball and volleyball. I am the starting setter as well...