Warriors Strike Again in Overtime Thriller
ALLPORT – With stakes high after a long hiatus, the West Branch Warrior Football team did not disappoint after winning 28-21 in an overtime thriller against the Philipsburg-Osceola Mounties.
After winning the coin toss, Philipsburg chose to defer to the second half of the game. The Warriors started the game off strong with pass plays that earned them a spot at PO's 40-yard line. Once QB Ty Biggans got sacked, however, West Branch was forced to punt to Philipsburg. Following many running plays by PO, Philipsburg scored a touchdown with one minute remaining in the first quarter. At the end of the quarter, the Mounties led 7-0.
The second quarter kicked off with a bang after Biggans made a 45-yard touchdown pass to Kyle Kolesar, tying the score 7-7. Once the WB kickoff went out of bounds, PO started from their 35-yard line. After PO made a nearly 30-yard pass, WB took a timeout with 7:45 until halftime. Almost immediately after the timeout, Philipsburg scored another touchdown, making the Mounties lead 13-7. Following the touchdown, PO intercepts the ball from West Branch to then go on and score another touchdown, making the score 21-7. Once the Warriors started at their 20-yard line, Biggans threw a touchdown pass to Jackson Croyle after getting his helmet ripped off. The second quarter also ended with a bang, because due to lightning, the football teams, marching bands, and cheerleading teams had to take a thirty-minute weather delay. Afterwards, WB's PAT is good with five seconds in the quarter, bringing the Warriors up 14-21.
After a back-and-forth game during the third quarter, Biggans earned a touchdown for the Warriors, tying the score at 21-21, with just under five minutes left in the third quarter. The score remained deadlocked for the rest of the third quarter and the fourth quarter, bringing the Warriors and the Mounties into overtime.
Overtime began with a touchdown from the Warriors, making the score 28-21. After many chances, the Mounties failed to respond with a touchdown, leaving the final score at WB 28-21 PO. The Warriors now lead 1-0 in the season and will be playing the Claysburg-Kimmel Bulldogs at the Holidaysburg Stadium on Friday, September 3rd.
The Warriors now lead 4-2 in wins against Philipsburg-Osceola since the return of the rivalry in 2015 (excluding 2020). This win was exactly what the Warriors needed to kick off the new year!
About the Contributor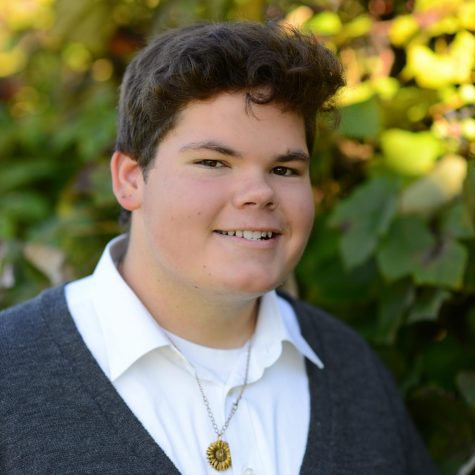 Noah Fry, Assistant Editor
Hi! I'm Noah, and I'm a senior here at West Branch. I am involved with many of the arts, including band, choir, and drama. I am also involved in other...