Lady Warriors Put the Damsels in Distress
Lady Warriors filled the net, scoring nine goals and recording a shutout.
The Lady Warriors came out on fire on Thursday against long-time rivals, the Mo-Valley Damsels. With Olivia Straka claiming a hat trick, and three freshmen scoring their first varsity goals, Thursday's game was nothing but an exhilarating win for the Warriors. The Warriors recorded their first shutout of the season. 
The pressure was on at Thursday's matchup, as Moshannon Valley is in the same conference as the Warriors. Smart play and quick decisions led the Warriors to many scoring opportunities. Straka found the net first, nailing a shot upper 90. Shortly after, Emily Parks followed the lead, scoring at 7:02. The Warriors continued to dominate the field but didn't find the net again until 19:30, with Straka adding her second goal of the game. Mo-Valley's Sarah McClelland managed to send a few balls towards the net, but they fell right into the hands of Lady Warrior keeper Katlyn Folmar. Folmar was phenomenal in the goal and had four saves on the day. Abby Diviney, Emma Bucha, and Olivia Koleno secured their first varsity goals within the first half, taking the score to 6-0 at halftime. 
The second half was no different, as the Warriors continued to pummel the Damsels with shots on goal. The Warriors saw a change in goal, with Sarah Guglielmi putting on the gloves. There was little opportunity for the Damsels to find the net, and Guglielmi scooped up the lone shot that came to her in the second half. Straka earned a hat trick at 42:58, just three minutes into the second half. Less than ten minutes later, Anna Diviney tacked on another goal at 51:00, with a sailing shot from just outside the 18-yard box. Parks finalized the score with her second goal of the game. Throughout the game, the Lady Warriors focused on working together as a team and perfecting their play. The Warriors move to 2-0-1. Coach Fenush reflects on the game saying, "It all came down to unselfish play and really good teamwork."
The Warriors are back in action on Monday, playing at United High School. Kickoff is at 7 pm. 
About the Contributor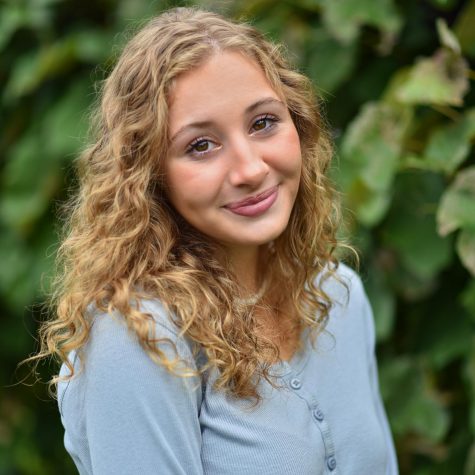 Olivia Stavola, Staff Writer
Hi! I'm Olivia Stavola and I'm currently a senior here at West Branch. I play left-back for the soccer team and have won two district titles with the...