Female Athlete of The Week: Olivia Straka
Olivia Straka had a hat trick against Mo-Valley, helping them win 9-0.
Olivia Straka has been selected as Warrior Watch's Female Athlete of the Week for the week ending 9/18/2021.
Straka had an amazing game against Mo-Valley, playing striker for the Lady Warriors soccer team. She netted three goals, which made her able to get a hat trick. Straka plans to go to college at Waynesburg University, play soccer at the college of Waynesburg, and major in early childhood education. Olivia Stavola says a few things about Straka: " Liv always works her hardest up top and has been taking amazing shots. We were all so excited for her when she got her hat trick." Straka is a big part of the team's success. She has scored five goals out of the three games that the Lady Warriors have played.
Facts About Olivia Straka:
Parents: Jennifer and Michael Straka
Grade: 12th
Favorite Movie: Travis Scott: Look Mom I Can Fly
Favorite Food: Crab Legs
Favorite Beverage: Sweet Tea
Favorite Restaurant: Texas Roadhouse
Pre-Game Ritual: Does a handshake with her dad
Age you started playing: 5
Favorite Soccer Memory: When they camped out on the soccer field.
About the Contributor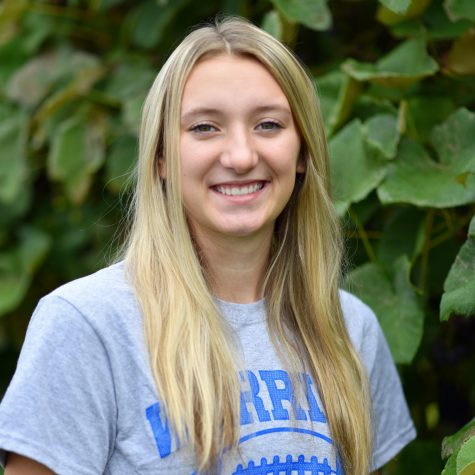 Abby Gallaher, Staff Writer
My name is Abby Gallaher, and I am a senior. I participate in our school's volleyball and track and field team. Out-of-school activities that I also take...