Lady Warrior Soccers Unites to Defeat United High School
Keeper, Katlyn Folmar adds another shutout to her belt
Armagh- The Lady Warriors soccer team beat United 10-0 on September 20th. The Lady Warriors had goals all around the board with Jenna Mertz, Emily Parks, Lauren Timblin, Eleyna Hanslovan, Madison Kephart, Paige Washic, Emma Bucha, and Erin Godin all scoring. Parks led the game scoring two goals while everyone else had one.
Mertz was the first to net a goal eight minutes into the game, she dribbled into the 18-yard box and was able to pull off an uncontested shot. Parks was next to net a goal with a pass from Mertz right inside the 18-yard box. Timblin was the next to score with a shot about 20 yards out after beating the United defense. About a minute later, Hanslovan dribbled past the United players from a defensive position and hit a 30-yard shot from the goal line. Parks scored her second goal off of a corner kick, the ball bounced around in the 6-yard box and Parks was able to slip the ball past the keeper.
In the second half, Kephart was able to net a goal. Olivia Stavola hit a shot that bounced off the sidebar of the goal and fell at Kephart's feet, who then was able to add the sixth goal of the game. Washic was able to beat the keeper and score a front post-goal after the keeper came out of the net. Bucha scored after the keeper hit the ball upwards inside the 18-yard box and fell to the keeper's feet. Bucha was able to take control of the ball and get a goal. Godin was the last to score with a shot at the top of the 18-yard box that sailed past the keeper's hands.
About the Contributor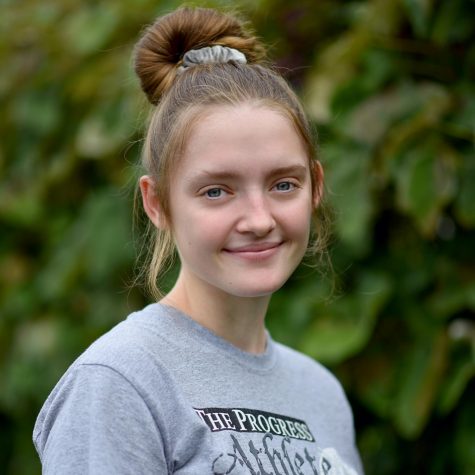 Lauren Timblin, Staff Writer
Hi! I'm Lauren Timblin, I'm a senior this year. I play varsity soccer and run track at West Branch. I am a two-time district champion in soccer and...