Staff Members of the Month: Our Office Staff
Warrior Watch's Staff Members of September are Laurie Hoffman and Kim Eboch. These ladies are admired for their hard work and contributions to the High School Office.
Laurie Hoffman is an alumnus of West Branch's Class of 1980. During her senior year, Mrs. Hoffman was a majorette in the band. Before working as an office secretary, she held several positions such as a waitress, a salesperson, a pre-school aid, a paraeducator, and more. Being a paraeducator for nearly 13 years taught Mrs. Hoffman extensively on the needs of children and the different ways of learning. Mrs. Hoffman took over as office secretary and the challenge of answering the phone while trying to answer the doorbell! In her nearly 21 years at West Branch, she has blessed the school with her kind personality and social skills. Mrs. Hoffman gives credit to her strong and faithful mother for helping to shape the woman she is today. 
In her free time, Mrs. Hoffman enjoys hobbies like reading and painting. She has also taken up camping as her husband and she recently bought a new camper. The Hoffman family has two furry friends in their home, being Maggie and Lilly. Maggie is a gentle English bulldog-pitbull mix, while Lilly is a more outgoing Boston Terrier. 
Kim Eboch graduated in 1989 from Philipsburg-Osceola High School, where she participated in the Yearbook Club. Several years following high school, Mrs. Eboch first began a career in banking. Once her children were born, she then worked part-time in healthcare. She finally joined the West Branch staff in July of 2013, intending to have the same daily schedule as her children. As an Administrative Support Staff Attendance Secretary, Mrs. Eboch has busy days. She handles tasks like inputting student attendance into PowerSchool, sending attendance letters, mailing referrals, and answering the phone. She always has to adapt to changes in the office, especially with COVID-19. Outside of West Branch, Mrs. Eboch handles rental properties, selling hanging baskets, and cleaning a doctor's office. She is also an avid volunteer for the YMCA feeding program and the Morrisdale Shoebank. 
At home, Mrs. Eboch has two greenhouses where she can fulfill her love for gardening, along with her other hobbies like motorcycle riding, kayaking, and renovating homes. With the help of her new toy hauler, Mrs. Eboch can travel more frequently during the summer. She loves to go to the beach, with hopes of someday moving southward near the ocean. Mrs. Eboch has two sons, Cam and Chance, both former students of West Branch. 
The office ladies always have nothing but kind words for one another. Mrs. Hoffman says, "Of course, working with Mrs. Eboch is a highlight every day!" Mrs. Eboch, in return, exclaims, "She always brightens my day with her smile and upbeat attitude." The West Branch Community is lucky to have staff members like Mrs. Hoffman and Mrs. Eboch. The pair does an excellent job at behind-the-scenes office work and student hospitality. Congratulations Mrs. Hoffman and Mrs. Eboch, the Staff Members of September!
About the Contributor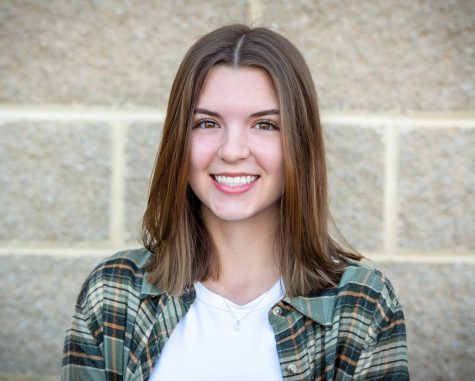 Kaitlyn McGonigal, Editor-in-Chief
Hi, my name is Kaitlyn McGonigal. I am currently a senior at West Branch Area High School. I am involved in Student Government, The National Honor Society,...