Lady Warrior Soccer Shutout Tussey Mountain
The Lady Warriors get their seventh win of the season
Saxton- On September 30th, the Lady Warrior soccer team traveled to Tussey Mountain to pick up another win. The first to score was Lauren Timblin at 8:10. Timblin scored off of a chipped ball played in by Eleyna Hanslovan. Timblin also netted the second goal of the game about two minutes later. Hanslovan played a through ball that Timblin ran onto resulting in the second goal of the game. Hanslovan scored the 3rd goal of the game at 21:51. Hanslovan kicked the ball into the back of a net off of a corner kick from Mariah Hayles. 
In the second half of the game, Timblin scored the 4th goal of the game at 45:21. Hanslovan played a ball across the field to Timblin where she took a touch towards the middle of the field resulting in a goal. Olivia Straka netted the 5th goal of the game. Jenna Mertz passed the ball to Straka who was then able to rip a powerful shot into the back of the net. Less than a minute later Straka scored again off of an assist by Emily parks. Parks made a backward pass to Straka who was able to net the 6th goal of the game. At the time 52:22 Parks scored the 7th goal of the game off of a cross, in by Olivia Stavola. Parks also scored the 8th goal of the game from a goal kick by the Tussey Mountain keeper. She beat the Tussey Mountain players to the ball and was able to take a fast shot at the net. The final goal was scored by Payten Johnson on a through ball made by Emma Bucha. She beat the defender to the ball and shot the ball on one touch to send the ball past the keeper. 
West Branch had 20 shots, Tussey Mountain had 1. Katlyn Folmar and Sarah Guglielmi both had 1 save each, Tussey Mountain's Abby Weaver had 11 saves. 
About the Contributor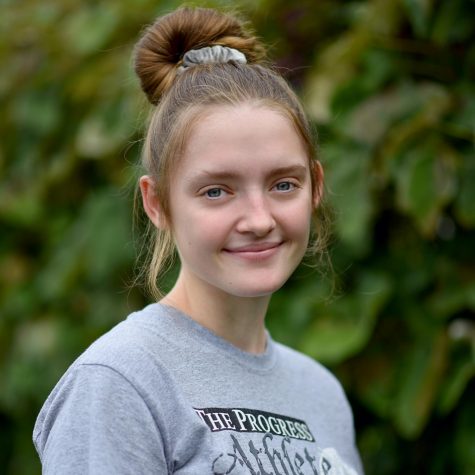 Lauren Timblin, Staff Writer
Hi! I'm Lauren Timblin, I'm a senior this year. I play varsity soccer and run track at West Branch. I am a two-time district champion in soccer and...