Warriors Take Down McConnellsburg for ICC Championship
Lady Warrior Soccer wins first ICC title since 2012.
On a frigid Saturday night, the Lady Warriors broke through the Spartan's defense to score three goals in the second half of the game. Being evenly matched with McConnellsburg, the first half was back-and-forth. The Lady Warriors dominated the possession and had many opportunities in the first half, yet could not capitalize. They defended against the few offensive pushes from McConnellsburg and stood their ground. 
The first half involved tough back-and-forth play for the Warriors. The field conditions were not favorable, leading to the ball bouncing in many directions. McConnellsburg packed the box, refusing to allow a shot to go in for the warriors. The Lady Warriors put a few shots wide of the net, and a few more over the net. They were determined to be put on the board first. The first half was all too familiar for the Lady Warriors, ending at 0-0. 
Stepping out for the second half was a different story. Both teams were fired up and eager to put the ball in the back of the net. There were several scares for the Lady Warriors during free kicks awarded to the opposing team. Two of these were right outside the 18-yard box, which is fairly close to the net. Luckily, the Lady Warriors did not allow the score to change in favor of the opponent. They worked together as one unit and began playing their game, which consists of quick passing, layoffs, and constant movement. Finally, things fell into place for the Lady Warriors at 57:10, when Sarah Gugliemi shot the ball into the lower right cover after a poorly-recovered ball by the keeper. Her quick decision and awareness allowed the Lady Warriors to be comfortable and brought more energy to the game. Six minutes later, Jenna Mertz added to the score with a sailing volley over the keeper's head into the net. Well into the second half, the score remained at 2-0 in favor of the Lady Warriors. Lauren Timblin tallied the final goal at 75:01, taking the score to 3-0. This win gave the Lady Warriors soccer program the first ICC championship title since 2012 and brought their record to 18-0-1. 
The Lady Warriors are back in action on Thursday, November 4th, for the District 6 Class A finals. They are the top-seeded team and will face Bishop Guilfoyle at Philipsburg-Osceola High School. The kickoff is set for 6:00 p.m. 
About the Contributor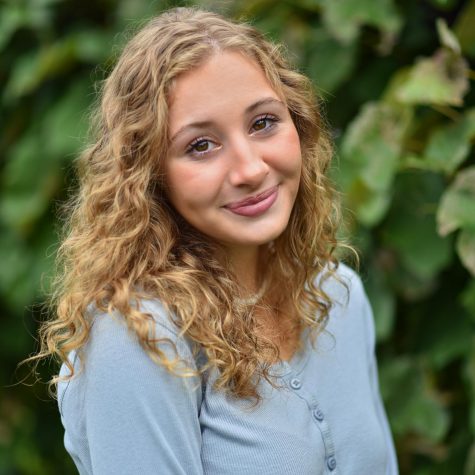 Olivia Stavola, Staff Writer
Hi! I'm Olivia Stavola and I'm currently a senior here at West Branch. I play left-back for the soccer team and have won two district titles with the...