Lady Warriors Put Damsels in Distress: District Playoff Edition
Emily Parks scores four to lead the Lady Warriors to a 7-0 victory.
On Thursday night, the Lady Warriors took on Mo-Valley in the District 6 semifinal playoff. This would be the third time that the Lady Warriors would meet the Damsels on the field. In the previous two matches, the Lady Warriors were victorious with scores of 8-3 and 9-0. With the scores in favor of the Lady Warriors, Emily Parks wasted no time putting them on the board first. After winning the kickoff, the Lady Warriors started out fast in the first half. They dominated possession and continuously drove down the Damsels' defensive half. Determined to grasp a lead, Olivia Straka laid a perfect ball to Emily Parks. With a few quick touches around a defender, Parks fired the ball into the back of the net at 2:52. Not long after, Parks netted another goal at 17:18, with Jenna Mertz taking the assist. Straka continued the streak with a goal at 25:23 off a pass from Lauren Timblin. Straka returned the favor with a perfect pass, allowing Timblin to cap off the first half. The Lady Warriors led 4-0 at halftime. Goalkeeper Katlyn Folmar relieved the Lady Warriors with two saves in the first half, off the foot of Sarah McClelland. 
The Lady Warriors did not let up in the second half and continued to pummel the Damsels with shots on goal. Less than two minutes after the start of the second half, Parks received a ball just outside the 18-yard box, and with a quick shot, she claimed her third goal of the game. The Lady Warriors had a few close calls near the net after McClelland took it upon herself to dribble the ball into the Warriors' defensive half. Folmar was there once again to come off her line to grab the ball. Straka picked up another goal at 47:13 with a quick shot. Parks finished off the half with her fourth goal of the night, leading the Lady Warriors to a shutout over Moshannon Valley. The win moved them to 19-0-1 on the season. They will move on to the District 6 final. 
The Lady Warriors look to continue their undefeated season at the District 6 final on Thursday, November 4th against Bishop Guilfoyle at the Philipsburg-Osceola multipurpose stadium. Kick-off is slated for 6 pm. 
About the Contributor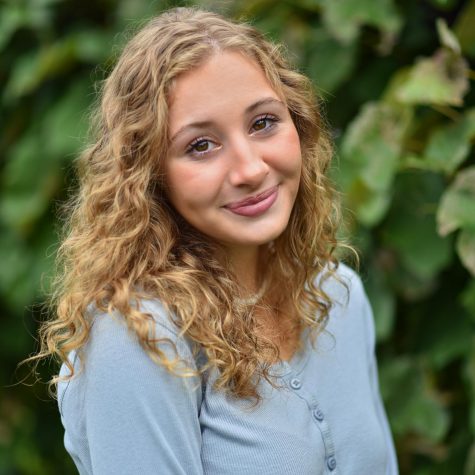 Olivia Stavola, Staff Writer
Hi! I'm Olivia Stavola and I'm currently a senior here at West Branch. I play left-back for the soccer team and have won two district titles with the...