Lady Warriors Win Third Consecutive District VI Title
The Lady Warrior soccer team grasps another D6 title
Philipsburg- On Thursday, November 4th the Lady Warriors beat Bishop Guilfoyle 3-2 in the PIAA District VI A Championship to win their third title in a row. Previously in the season, the Lady Warriors defeated the Marauders 1-0 at their home field, but with high stakes, the final took a different turn. Bishop Guilfoyle's Lainey Farabaugh was first to score about 9 minutes into the game. Farabaugh scored on a breakaway and had the opening goal of the game. This was the first time all season that the Lady Warriors had been behind their competition. The first Lady Warrior goal came from Jenna Mertz off a long cross by Anna Diviney. Diviney crossed in a short pass from Erin Godin; the ball soared over the field to Mertz, who one-timed it past the keeper into the back of the net. Mertz's goal was scored around 15 minutes and tied it at 1-1. The second Lady Warrior goal came from Lauren Timblin. Timblin scored off of a failed attempt to clear the ball from the Bishop Guilfoyle defense. The goal occurred at the 27 minute marker and got the Lady Warriors a 2-1 lead over the Marauders. Both teams continued to press each other, but the score in the first half remained 2-1 in favor of the Lady Warriors. 
In the second half, the Marauders upped their pressure. Farabaugh rocketed a volley that ricocheted off of the corner of the goal into the keeper, Katlyn Folmar's hands. Not too long after, the Marauders had another chance when they snuck the ball behind Fomlar, but Madison Kephart was there to clear it before it reached the goal line. With four minutes left in the match, the Lady Warriors had a corner kick. Mariah Hayles kicked a perfectly set corner to Mertz to get the third goal of the game. The Lady Warriors now had some breathing room with the score of 3-1, but that was short-lived. Farabaugh responded by getting a goal just 18 seconds after. The last three minutes of the game were intense, as the Lady Warriors gave it their all to keep the ball out of their defensive half until the whistle blew. The final score of the game was 3-2.
About the Contributor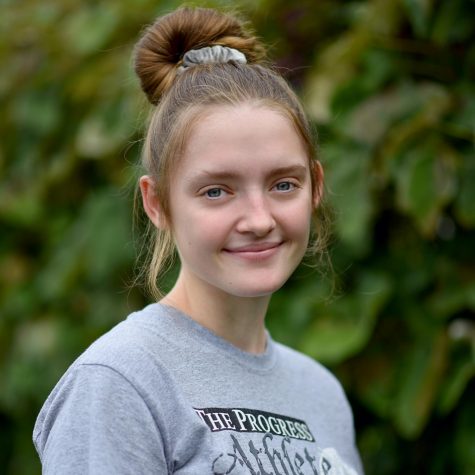 Lauren Timblin, Staff Writer
Hi! I'm Lauren Timblin, I'm a senior this year. I play varsity soccer and run track at West Branch. I am a two-time district champion in soccer and...