Staff Member of the Month: Alicia Graham
Warrior Watch's Staff Member of November is Mrs. Alicia Graham. She is in her first year at West Branch, teaching Consumer Math, Geometry, and Calculus. Warrior Watch would like to give recognition to the newest member of our West Branch Staff.
Although she is new to our school, Mrs. Graham is not unfamiliar with teaching. For over 32 years, she has taught in West Virginia, Vermont, and Pennsylvania. She was employed the longest at Cowenesque Valley High School in Westfield, Pennsylvania. While Mrs. Graham has mainly taught high-school-level math, she also taught middle-school science, fifth-grade language arts, and worked with gifted students. A highlight of teaching for Mrs. Graham is when students tell her that she helped prepare them for their college math courses.
For over a year, Mrs. Graham lived away from her husband, a superintendent of the Bald Eagle Area Schools. With the goal of living together again, she applied to local districts in hopes of teaching high-school math. Mrs. Graham also wanted to work in a smaller school, where it is easier to make connections with most of the students. Luckily, West Branch offered her our open math position, which was perfect for Mrs. Graham. She and her husband moved into their home just two days before her first day at WB. Although she had a rocky start to the year, and battled COVID-19 in October, Mrs. Graham has continued to persevere. Her time at West Branch has provided her with wonderful students who brighten her day. Mrs. Graham says, "I may have started my career because I love math, but I continue because I love my students."
Mrs. Graham is an alumnus of Liberty High School class of 1985, located in West Virginia. In high school, she participated in band, Student Council, NHS, Math Club, and Youth for Jesus. According to Mrs. Graham, she wanted to become a math teacher because of her love for math and advanced ability to explain mathematical concepts to her friends in high school. Mrs. Graham earned her Bachelor of Arts at Wesleyan College. She later attended West Virginia University to receive her Master's degree. Mrs. Graham gives credit to her parents–who were also teachers–for showing her how to be kind, empathetic, and responsible. 
Outside of work, she loves to spend time with her husband Scott and children Kyle, Shayna, and Nicole. They also have a Yorkie named Charlie. Mrs. Graham enjoys reading, spending time outdoors, and music– whether it be listening or singing. She loves knowing that she can make a difference in her students' lives.
Warrior Watch gives appreciation to Alicia Graham for her hard work and dedication to our school and community. As she would say, "Always be kind, smile and laugh whenever you can, and always sing your own song."
About the Contributor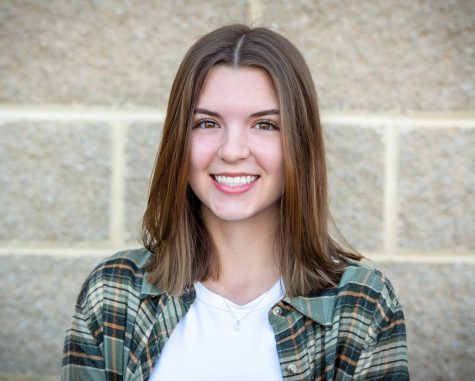 Kaitlyn McGonigal, Editor-in-Chief
Hi, my name is Kaitlyn McGonigal. I am currently a senior at West Branch Area High School. I am involved in Student Government, The National Honor Society,...