Olivia Straka Signs Letter-of-Intent to Play Collegiate Soccer at Waynesburg University
Straka commits to play for Coach George Deaugustino
On Tuesday, December 7, Olivia Straka signed a letter-of-intent to continue her athletic and academic career at Waynesburg University. Straka will serve as an offensive asset to the team, just as she did throughout her four years of playing for the West Branch Lady Warrior soccer team. Straka has played forward during her career at West Branch and has been a staple in the profound success of the team. 
Straka has been playing soccer since she was four years old. She is a four-year letter-winner on the soccer team and has the statistics to show. Straka is a big-time goal scorer for the Warriors and is always able to drive down the field to score when the team needs it most. She has started since sophomore year and has recorded forty-two career goals. She has led the team to many big wins, including a goal in the first-ever district title for the team in 2020 and two goals in a victory over Moshannon Valley in the 2021 D-6 semifinal. She also scored the lone goal in the first conference game of the 2021 season against Northern Bedford that ended in a tie. She has also played for Vipers FC as an offensive player. She intends to continue her academic career at Waynesburg by pursuing a degree in Early Childhood Education. 
Straka suffered an injury during her junior year, but bounced back to score an astounding nineteen goals in her senior season, along with four assists. Teammate and fellow senior Eleyna Hanslovan looks back on the years playing with Straka, "Over the last four varsity years, I have seen Liv become a strong player who has dedicated hours to become the player she is today. She has been one of the best teammates to all of us on and off the field. Best of luck and success for her future at Waynesburg."
Straka has shown to be an outstanding presence on the field and works immensely to create success for the team. Her coaches, Angie and Alicia know they can rely on Straka to lead the team in the right direction during offensive pushes. Head coach Angie Fenush reflects on Straka's time playing for West Branch, "To say we are proud of Straka is an understatement. She has worked so hard at being her best and improving each part of her game. Waynesburg is lucky to have her coming their way and we can't wait to watch her continue to excel". 
Best of luck to Olivia as she continues her career at Waynesburg University!
About the Contributor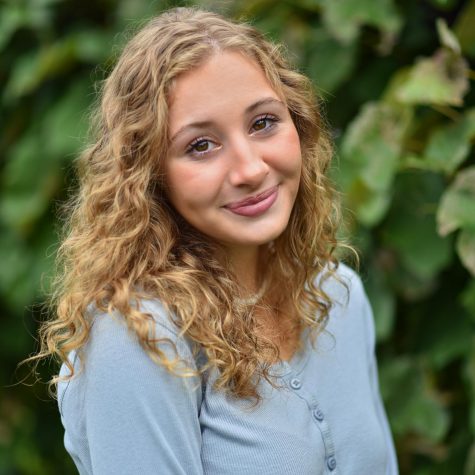 Olivia Stavola, Staff Writer
Hi! I'm Olivia Stavola and I'm currently a senior here at West Branch. I play left-back for the soccer team and have won two district titles with the...