Female Athlete of the Week: Jenna Mertz
Jenna Mertz, who has been playing basketball since the fifth grade, has said that she has come to love basketball the most out of all the sports she plays. She also plays soccer and track and field. Mertz has put up 74 points so far this season, and is determined to keep it going, and try to get 1,000 points by the end of her basketball career. Mertz is very good at defending, and currently has 20 rebounds this season. Mertz was amazing at the West Branch Holiday Tournament, as she scored 32 points and got named the Most Valuable Player. She was the only West Branch Lady Warrior to get a trophy, which is also a great accomplishment. Assistant Coach Jalee Rockey has a few nice words to say about Jenna Mertz, "Jenna is an overall utility player for our team. She provides us with points, rebounds, assist, and helps our overall team confidence. As coaches, we hold Jenna to a high standard because we know what she is capable of. She is a hardworking and reliable captain for the West Branch Team." 
Facts about Jenna Mertz: 
Grade: 10th 
Parents: Cheryl Mertz 
Siblings: Ashley Mertz 
Future Plans: Graduate high school to then go play basketball in college and then see where life takes me from there.  
Favorite Food: Pasta 
Favorite Movie: Sing 2 
Favorite Beverage: Pepsi 
Favorite Restaurant: Panera 
Pre-Game Ritual: Emmie braiding my hair 
Age Started: 5th Grade 
Favorite Basketball Memory: My highest-scoring game against Curwenville freshman year with 26 points. 
About the Contributor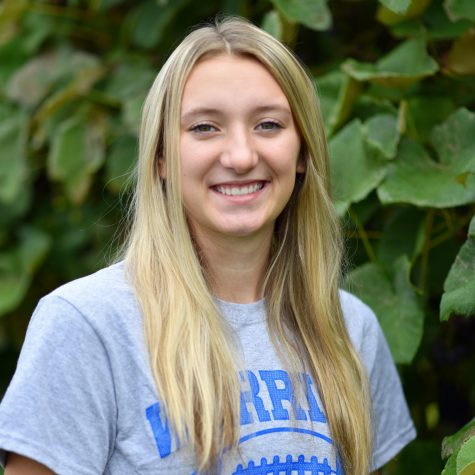 Abby Gallaher, Staff Writer
My name is Abby Gallaher, and I am a senior. I participate in our school's volleyball and track and field team. Out-of-school activities that I also take...