Male Athlete of the Week: Joel Evans
Joel Evans was named to the All-Tournament team at ICC/Mountain League Clash.
Joel Evans is a freshman who has been playing basketball since he was nine years old. Basketball is one of Joel's favorite sports, but he also enjoys helping out with the Lady Warriors Volleyball team and also plays on the Warriors Baseball Team. Joel is an outstanding athlete and helps put many points up for the Warrior Basketball team. Zack Tiracorda, a fellow member of the basketball team, has a few nice things to say about his teammate: "Joel is a hard worker and is very talented. Whenever we need a bucket, you just have to feed him in the post, and he will deliver."
Facts about Joel Evans:
Grade: 9th 
Parents: Mike and Jen Evans 
Siblings: Corrin and Lauren Evans 
Favorite Food: Tacos
Favorite Movie: Ted 2 
Favorite Beverage: Hi-C 
Favorite Restaurant: Texas Roadhouse 
Pre-Game Ritual: Run a Football play in the locker room 
Age Started: 9 
Favorite Basketball Memory: Locker room stories 
About the Contributor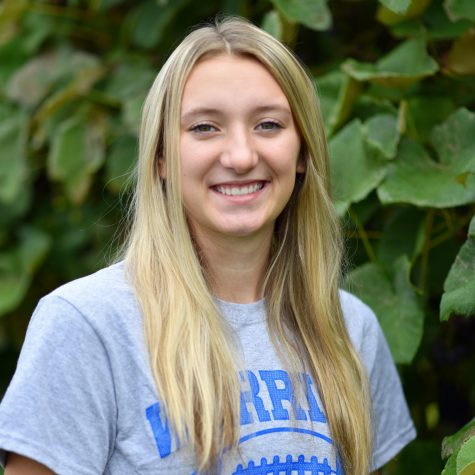 Abby Gallaher, Staff Writer
My name is Abby Gallaher, and I am a senior. I participate in our school's volleyball and track and field team. Out-of-school activities that I also take...