Female Athlete of the Week: Cheer Seniors
The Lady Warriors Competitive Cheer team had a great performance at the District 6 Championship, which qualified them for the PIAA state competition.
The Lady Warrior Competitive Cheer team has been selected as Warrior Watch's Female Athlete of The Week for the week ending on 2/11/22. The Lady Warrior Competitive Cheer team competed at the PIAA District 6 competition on December 11th, at Altoona High School. Ashley Warner, senior on the team said,"The Warriors took the mat, and their performance was top-notch. The stunts were executed up to par, and the routine exceeded expectations. The spectators were astounded during the performance, and the crowd erupted in applause once the routine finished."
Head Coach Heather Dobo said,"I was incredibly proud when they advanced to States. Our girls worked very hard the last two months, had to make a lot of changes to their routine and their hard work and tenacity paid off! These young ladies can do anything they put their mind to. The commitment to a sport is the most important aspect of having a successful team, and the commitment was demonstrated in districts. All the hard work and dedication the girls had put into cheerleading gave them the chance to knock out the competition."
The Lady Warriors then went on to compete in the PIAA state championship on Friday, January 28th at the Hershey Giant Center. Although the Warriors did not advance, they still have so much to be proud of. 
Senior Captain, Gretchen Yatchik said, "We put a lot of work in at practices over the course of this season. At times we had some setbacks with a couple of injuries and some covid issues. Once in a while, it was hard to practice all together, but we added in more practices to make up for it. At districts and states we performed well. It was many of the girls' first big competitions and it was a great learning experience for them. Overall, despite the setbacks we were able to make it to states and perform great."
Senior Breanna Thompson says, "The girls worked very hard at the beginning of the season. Practiced five days a week. Even while exhausted and hurting they pushed and never gave up! I believe they did wonderful at states and districts. They still went out there and gave it their all!"
Facts about Ashley Warner
Age when you started cheer : 10th grade 
Favorite Movie : All the Bright Places 
Favorite School Subject : English
Future Plans : Live near the ocean, have fur babies, and become a real estate agent 
Favorite Cheer Memory : Finding out the team qualified for states and going out to eat to celebrate
Facts about Breanna Thompson 
Age when you started cheer: 5
Favorite Movie : Just Go With It
Favorite School Subject : Science 
Future Plans : Attend mount Aloysius college for pre med, and attend my dream med school in Ohio. Do my residency at St. Judes children's hospital to become a pediatric oncology surgeon. 
Favorite Cheer Memory : All of them are my favorite, but probably my team being there for me when I was injured and never leaving my side and making me feel left out.\
Facts about Gretchen Yatchik 
Age when you started cheer: 8
Favorite Movie : Mulan
Favorite School Subject : Math
Future Plans : Attend Penn State University 
Favorite Cheer Memory : Making it to states as a freshman and again my senior year
About the Contributor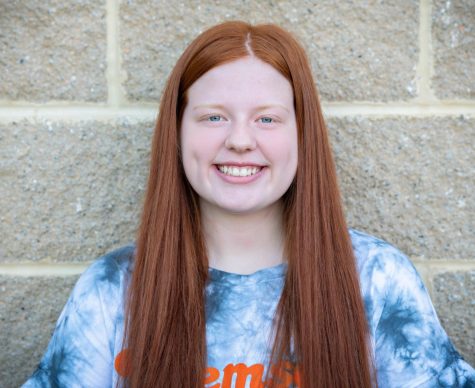 Brooklyn Myers, Staff Writer
Hi! My name is Brooklyn Myers. I am currently a junior at West Branch Area High School, and this is my second year involved with Warrior Watch. I also...