West Branch Alumnus Stars in "The Last Five Years"
Former West Branch Student, Jack Danko, continues his acting through local theater, starring in the The Last Five Years at the Reitz Theater.
West Branch Alumnus, Jack Danko, has recently starred in the musical, The Last Five Years, at the Reitz Theater in Dubois. Jack played the role of Jamie Wellerstien, alongside Alexa Alker, who played Catherin Hiatt. The Last Five Years is a simple musical, with only two actors and a simple set. 
The play begins for Jamie at the beginning of his relationship with Cathy. For Cathy, it begins at the end of their relationship. Jamie is an author, while Cathy hopes to become an actress. The play is told through a series of songs, including "See I'm Smiling", "Moving Too Fast", and "Goodbye Until Tomorrow". The title of the play refers to the extent of their marriage, which sadly ends in divorce. 
Jack said that his favorite part of the play was getting to develop such an interesting character. He noted that his favorite song was "The Next 10 Minutes." 
Jack is currently enrolled in South Hills School Business and Technology for engineering. He has played many roles here at West Branch, including the Tin Man in The Wizard of Oz and Curly in Oklahoma!. Jack also works at TAFCO Manufacturing. 
Jack hopes to finish college, get a job in engineering, and continue his acting in local theatre. 
About the Contributor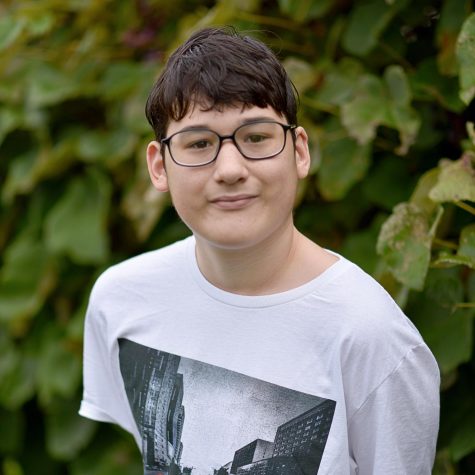 Doug Howe, Staff Writer
I am Douglas Howe and I am in 9th grade. I was involved in West Branch's production of Oklahoma and plan to do more. I also enjoy making YouTube videos....