TikTok Beauty Trends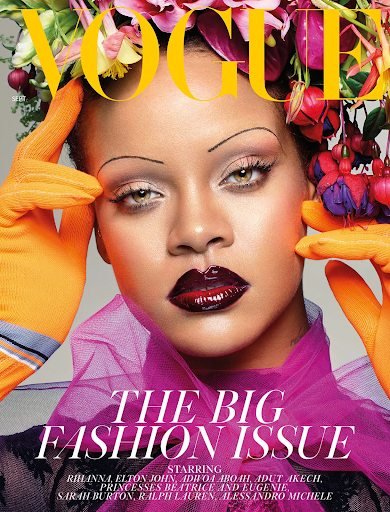 With the increasing popularity of TikTok, its trends are constantly changing. At one moment, block brows and full coverage matte skin are the golden standards, and now it's soap brows and glass skin. It's crazy and entertaining, all at once! Here are the top five TikTok beauty trends and products this week! 
5. Upturned Concealer
This trend is slightly less new than the rest, but it still holds true. Many makeup artists still use this hack. Instead of placing your concealer all under your eye, you place the concealer in the inner corner of your eye and on the outer corner. Then, you blend up, giving it a lifting effect.
4. The Kosas Foundation
Recently, the clean beauty brand, after recent success with its concealer, just launched the Revealer Skin-Improving Foundation with SPF. So far, the foundation has had great reviews, and it is quickly selling out at Sephora.
3. The Brow and Contour Filters
Recently, TikTok dropped another filter that Gen-Z is obsessed with. The filter basically gives you a diagram, where you should actually be placing your brows and contours (through the filter is not entirely accurate and gives some questionable results).
2. The Pamela Anderson Look
Recently, early 2000s fashion has been on top lately, with the resurgence of low-rise jeans and baby tees. The makeup industry is no exception, with the latest release of Pam and Tommy on Hulu, a documentary-style series about the late 90s early 2000s couple, Pamala Anderson and Tommy Lee. Gen-Z started recreating Lily James's aka Pamala Anderson's makeup and hairdo, consisting of thin brows, a dark smokey eye, and a messy updo. 
1. Thin Brows
Still keeping with 90s and Y2K trends: restrain yourself and hide your tweezers, because thin brows are back. With new TikTok filters thinning everyone's brows, celebs like Rihanna and Bella Hadid, along with makeup influencers, have tweezed their eyebrows to give them a thinner, sleeker look. 
Sources:
https://www.instyle.com/beauty/thin-eyebrows-trend
https://www.vogue.co.uk/gallery/rihanna-vogue-thin-eyebrows