Staff Member of the Month: Scott McCamley
Warrior Watch's Staff Member of March is Mr. James (Scott) McCamley! As the senior member of our social studies department, Mr. McCamley has shown great dedication to West Branch over the years.
Mr. McCamley is an alumnus of West Branch Area High School's Class of 1991. In his years as a Warrior student, Mr. McCamley participated in baseball and band, where he played the tenor saxophone and bass clarinet. As for some of his mentors, Mr. McCamley recognizes former West Branch teachers Dan Beahan, Bill Gable, and Tom Petrunak for inspiring him to consider education. Following high school, Mr. McCamley attended Lock Haven University where he played ice hockey. After graduation, his first year-long role was at the Philipsburg Junior High School, instructing 7th-grade geography. Mr. McCamley filled the permanent position of social studies teacher at West Branch in 1999. 
In his 24 years at West Branch, Mr. McCamley has taught 15 different courses, instructed Driver's Education, and coached the track team. This year, he teaches World Cultures, Advanced World Cultures, Psychology, PA History, US History 10, and 8th Grade Skills for Success. Balancing several courses per day can be challenging at times for Mr. McCamley, as he cannot focus on one subject at a time. His love for history and the amazing people he has met over the years make up for any obstacles along the way. 
Outside of the workplace, Mr. McCamley has had a lot on his plate being a single dad of two West Branch students, Gabriel and Alexandria McCamley. Since he is so busy, Mr. McCamley has not been able to enjoy the hobbies he once cherished: running, African drumming, and playing guitar. Mr. McCamley loves live music, so he goes to concerts in the summer. Accompanying the McCamley family is a 20-year-old cat named Kali. Their family has recently added a new member, as Mr. McCamley announced his engagement in October 2021.
Congratulations to Mr. Scott McCamley for his success both inside and outside the walls of West Branch. Warrior Watch gives thanks and appreciation to him for the hard work and reliability he has demonstrated in the community. 
About the Contributor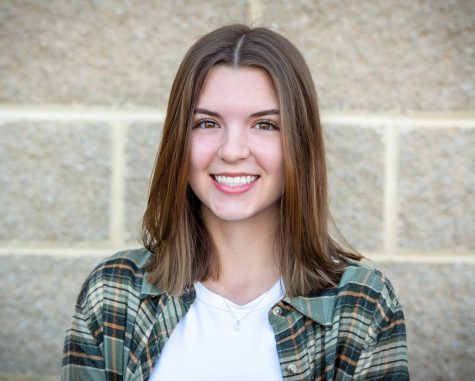 Kaitlyn McGonigal, Editor-in-Chief
Hi, my name is Kaitlyn McGonigal. I am currently a senior at West Branch Area High School. I am involved in Student Government, The National Honor Society,...