The Addams Family Visits West Branch in Late April
Over the past few months, the West Branch Performing Arts cast and crew have been working hard to showcase The Addams Family from April 21-24. They have put many hours into perfecting scenes, songs, and dance numbers.
The Addams Family musical is based on the 1964 television program of the same name. The plot follows Wednesday Addams as she falls in love with a "normal human". She tries to keep it a secret from her family, but she ultimately fails. Her family now has to navigate the troubles of Wednesday growing up.
The Performing Arts program has a very intense rehearsal schedule, as they practice after school from Monday to Thursday. They have been following this schedule since January. These practices include scene-blocking, vocal coaching, dance learning, and characterization practice. The Addams Family is one of the most difficult musicals that the program has put on in a while, with irregular characters to act out and challenging dances to pull off. "Our cast has been really put out of our comfort zone by doing The Addams Family," Student Choreographer Carrie Fuller elaborates, "Especially with the dance portion, as most of these kids can't drive, but they can tango! I am so proud of how hard they have been working in these last months and it's bittersweet knowing I might not be able to work with them after I graduate."
This musical is the first in a few years to give a multitude of middle-school students an opportunity to perform in a high-school musical. While two middle school students participated in Oklahoma! in 2021, a large group of middle-school students hasn't performed in a musical since 2019 with the production of The Wizard of Oz. The Addams Family is a great opportunity for middle-school students to get used to the musical "vibe" before they are eligible to play lead roles in high-school productions.
This musical also sets a new standard for the drama department at West Branch. The Addams Family is the first musical at West Branch to feature a live pit orchestra since 2013 with the production of Canteen. The pit orchestra will be directed by Mr. Jeremiah Dobo. Some of the performers are very eager for this change to occur. "I'm very excited because this is my first show that our program will have a pit," Senior Brendan Zetts notes, "so it's exciting to get to hear live music instead of recordings."
The cast and crew did have a few setbacks during the rehearsal process. One of these included not being able to build their set until after Region Band in early March. However, they are now ahead of pace in terms of building the set before the show runs. Overall, this musical is expected to be one of the best shows that West Branch has ever presented!
Showtimes are listed below:
Thursday, April 21st, at 7 pm
Friday, April 22nd, at 7 pm
Saturday, April 23rd, at 7 pm
Sunday, April 24th, at 2 pm
Admission prices are eight dollars for adults and five dollars for students. Doors open 30 minutes before each show starts. The Performing Arts program hopes to see you there!
About the Contributor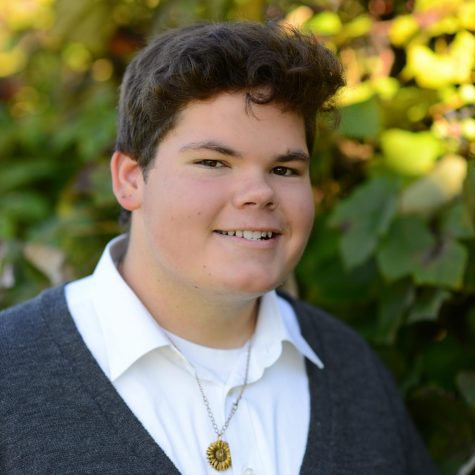 Noah Fry, Retired Staff
Hi! I'm Noah, a West Branch alumnus from the Class of 2022. I was involved with Media Arts for all four years of high school, from 2018 to 2022. I currently...