Male Athlete of the Week: Shae Bainey
Shae Bainey is doing excellent in his first ever season of track.
Shae Bainey has been chosen as Warrior Watch's Male Athlete of The Week for the week ending on 04/29/22. This is Bainey's first year on the Track and Field team; he has stepped up and taken part in the 4×1, the 300-meter hurdles, and the 110-meter hurdles. During this time, Shae has been doing very well in each event. Coach Adam Carr says a few words about Bainey, " Shae is one of the fastest hurdlers I have had in a long time! I haven't even had a year to work with him. He is doing excellent this season."
Facts about Shae Bainey:
Grade: 12th
Parents: Ginger Bainey and Tyrell Hemmis
Future Plans: Graduate with a degree in medical imaging, move to South Carolina, and work as an MRI Tech.
Favorite Food: Shrimp Alfredo
Favorite Beverage: Mountain Dew
Favorite Restaurant: Olive Garden
Pre-Game Ritual: Telling myself, "Okay Shae, you got this; just relax."
Age started the sport: 18
Favorite Memory: Falling over the hurdles in front of everyone and Erika screaming "you gotta go!"
About the Contributor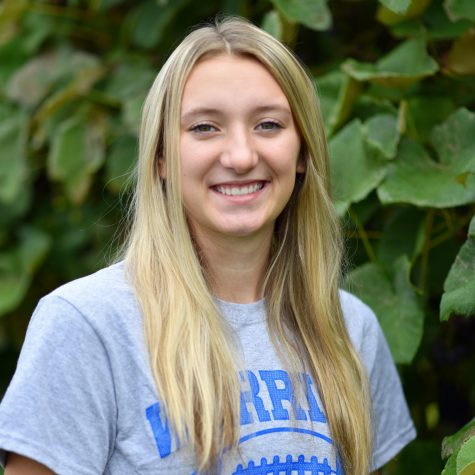 Abby Gallaher, Staff Writer
My name is Abby Gallaher, and I am a senior. I participate in our school's volleyball and track and field team. Out-of-school activities that I also take...