Staff Member of the Month: Joseph Holenchik
West Branch High School Principal retires.
Warrior Watch's Staff Member of May is Joseph "J.R." Holenchik! As the High School Principal, he has served West Branch for nearly 14 years. With his retirement nearing on June 30, Warrior Watch gives gratitude to Mr. Holenchik for the time and effort he gave to the community. 
Mr. Holenchik graduated from Moshannon Valley High School in 1984. He participated in football, wrestling, and Rifle Club through high school. Some of his key mentors included coaches and parents, who impacted the person he became. Following high school, Mr. Holenchik attended Keystone Junior College to earn an Associate's degree in Written Communication. After speaking with his Play Production Professor at KJC, he decided to take a different path. He enrolled at Lebanon Valley College to study English. After receiving a Bachelor of Arts degree in English, Mr. Holenchik earned his Master's degree in Education at St. Francis University. 
Before working at West Branch, Mr. Holenchik was an English teacher at Moshannon Valley. Then, after serving his time as a teacher, he chose to get his Principal Certification through the Indiana University of Pennsylvania. Mr. Holenchik transferred to West Branch in December 2008. During his experience in education, he explains that state-mandated curriculum and material have increased for teachers and administrators. Despite the obstacles, Mr. Holenchik has appreciated being recognized by parents and students.
Being a teacher, coach, and principal has given Mr. Holenchik a busy schedule, making it challenging to spend time with family. He has a stepson named Nate, two daughters, Maggie and Abbie, and a son named Joseph. Mr. Holenchik also has three granddaughters, Amyah, Charlee, and Kendall. At home, Mr. Holenchik enjoys reading and working out. 
Congratulations to Joseph Holenchik, the Staff Member of May! Since retirement is just around the corner, Warrior Watch thanks him for his dedication to the community. We wish him the best of luck in the future.
About the Contributor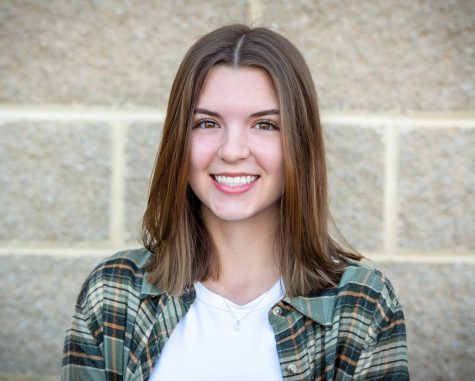 Kaitlyn McGonigal, Editor-in-Chief
Hi, my name is Kaitlyn McGonigal. I am currently a senior at West Branch Area High School. I am involved in Student Government, The National Honor Society,...