Meet the New Math Teacher: Miss. McClelland
West Branch Mathematics Department gains a new member.
In August, West Branch Area High School welcomed its newest math teacher, Elaina McClelland. She teaches students in grades 9-12, and her classes include Geometry, Consumer Math, and Calculus. Miss. McClelland has also taken on the roles of Student Government Advisor and Junior Class Advisor. 
Miss. McClelland is a first-year teacher who graduated from Clarion University this past May. Before pursuing her degree, however, she grew up in Houtzdale and attended Moshannon Valley High School. In college, Miss. McClelland had initially majored in Early Childhood Development but quickly switched her major to Secondary Mathematics because she wanted to be a positive influence on students' lives. Her biggest goal as a teacher is for students to actually enjoy attending her math classes and realize the importance of math in their everyday lives. Miss. McClelland is excited to experience her first year of teaching with "this great group of students and amazing colleagues." 
Not only is Miss. McClelland taking on the position of a math teacher, but she is also the new Student Government Advisor. She decided to take on this role because she did not ever partake in Student Government, although if given a chance to, she would have loved to participate. Miss. McClelland also wanted an opportunity to get to know some of her students outside the classroom. As the Student Government Advisor and Junior Class Advisor, she is excited to help plan major events like prom and homecoming to keep these traditions going that the students will remember for life. Overall, Miss. McClelland says, "just know that I am very excited to be a part of the West Branch family. I am excited for a busy, yet fun first year of teaching!" 
About the Contributor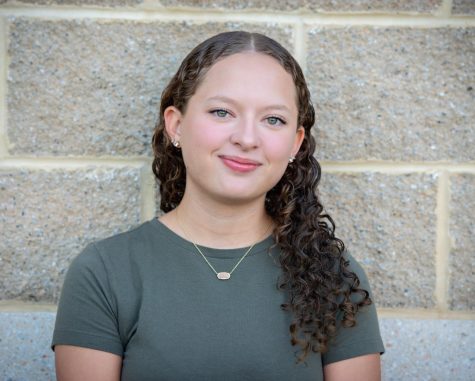 Kinzey Moriarity, Staff Writer
Hi, my name is Kinzey Moriarity! I am a senior at West Branch, and this is my first year participating in Media Arts. Right now, I work at Dunkin' Donuts,...