Lady Warrior Soccer Defeats Huntingdon
The Lady Warrior Soccer team wins against Huntingdon 7-1.
On Monday, September 12th, The Lady Warrior Soccer team defeated the Huntingdon Bearcats with a score of 7-1. Two minutes into the game, Jenna Mertz got ahold of the ball outside the goalie box, scoring the first goal. Halfway through the first half, the Bearcats slipped in behind the Warriors' defense to make their only goal. Less than a minute later, Emmie Parks took a shot, which hit a Huntingdon player and went in the back of the net, bringing the score to 2-1.
Entering the second half, the Lady Warriors came out with momentum. Kaylea Fenush was in the right spot after the Bearcats goalie deflected a ball, laying it at Fenush's feet to clean up. In less than a minute, the Warriors were in the Bearcats' goalie box when Emmie Parks laid the ball off to Mertz, who scored the fourth goal. Ten minutes passed when Abby Diviney took the Warriors' corner kick, where Sarah Guglielmi reflected into the net. Scoring the sixth goal for the Lady Warriors, Jenna Mertz found the back of the net, scoring her third goal, assisted by Parks. Three minutes left in the game, Parks sent a ball to Emma Bucha, who was playing her first game back after an ACL injury, and scored her first goal of the season.
The Lady Warrior's defense held Huntingdon in a shutout during the second half, with four saves from Alexa Prestash. The Warriors will play again at home on Thursday, September 15th, against the Moshannon Valley Damsels.
About the Contributor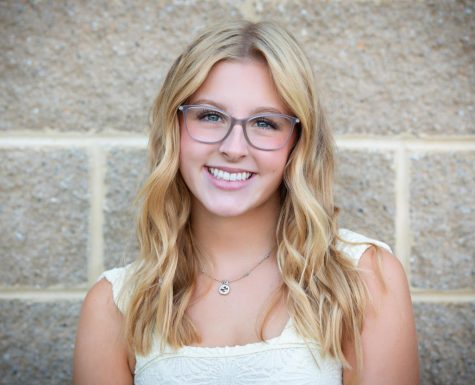 Emily Parks, Staff Writer
Hi! I'm Emily Parks, a senior at West Branch. I participate in varsity soccer, basketball, and track. I am also vice-president of the class of 2023,...