Warrior Football Takes Down the Vikings
West Branch wins 28-20 against Glendale.
Last Friday, West Branch spoiled Glendale's homecoming and got the win to go 2-2 on the season. West Branch was coming off a tough loss to North Star, hoping to get this win as a boost of encouragement for making it to the playoffs. West Branch knew that they were going to have to limit the running game for the Vikings to get the win, and they did exactly that.
To start the game, Tyler Biggans had a 31-yard rushing touchdown to put the Warriors up by six. Emma Bucha is back on the field and missed her first attempt, but everyone is glad to see her healthy. Not too long after that, Glendale scored as well and missed their attempt after. The defenses both played outstanding the rest of the first half, with the score staying 6-6 until halftime.
In the second half, both teams made offensive improvements. Glendale and West Branch each had some successful drives, and West Branch went up by two possessions. Nearing the end of the game, the Warriors made big plays and got first downs when they needed to so they could maintain their lead. West Branch ran the clock down to the last seconds of the 4th quarter to get their second win of the season.
Tyler Biggans racked up 246 yards through the night, scoring all four touchdowns for West Branch. Kyle Kolesar played a significant role in blocking and receiving for the Warriors. He had 47 rushing yards, three receptions, and one interception. Kolesar had a catch that was almost a touchdown but was called just short. On the defensive side, John Stavola had ten successful tackles in total.
This Friday, September 23rd, the Warriors face off against Conemaugh Township and hope to get a win to put them above .500 in winning percentage.
About the Contributor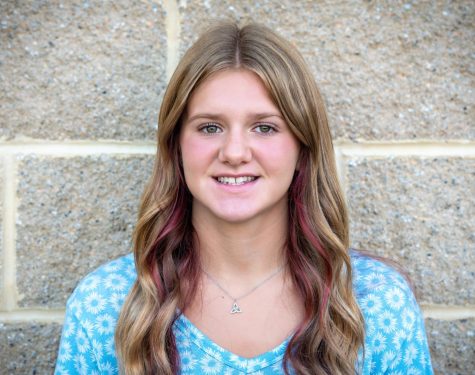 Isabella Koleno, Staff Writer
Hi! I am Isabella Koleno, a West Branch High School freshman. I play basketball, volleyball, and softball and I'm involved in Warrior Watch and Student...