West Branch Gets a Thrilling Win on Homecoming Night
West Branch football wins 32-31 against Curwensville.
On Friday, September 30th, West Branch defeated Curwensville in a close game of 32-31. The Warriors defended their field against the Golden Tide to come out with a homecoming victory.
The Warriors had a good drive down the field to start the game, resulting in a touchdown. Curwensville had a 57-yard kick return which put the Tide in an optimal position to punch in a touchdown and give them a 7-6 lead. The Warriors gained the momentum right back with another touchdown drive. Their two-point conversion was unsuccessful, but they kept the lead at 12-7. The Tide was determined to score, but they turned the ball over to West Branch on fourth down.
Wyatt Schwiderske started the Warriors' next drive and returned the kickoff for 74-yards, finishing with a four-yard touchdown run. Tyler Biggans completed the two-point conversion attempt with a pass to Kyle Kolesar. Curwensville responded with a seven-minute drive for a touchdown but missed the extra point. With 2:55 left on the clock, the Warriors were not going to stop playing. They drove down the field as Biggans executed a four-yard touchdown to head into halftime with the lead 32-19.
In the second half, Azodio Vargas came up big for the Warriors and got an interception on Curwensville's opening drive. West Branch couldn't make anything out of the next drive when the Tide made important stops and scored touchdowns. It was 32-31, with West Branch still in the lead after Curwensville scored. As the Tide kicked for the extra point, Kyle Kolesar made a miraculous jump to block the attempt.
The Warriors were up 32-31 with little time left, knowing they needed to make the third down conversion to keep the ball and the lead. Tyler Biggans ran for the first down and slid to ensure that Curwensville wouldn't get the opportunity to score again. Biggans had 292 yards altogether.
The football team was not the only group that received congratulations on Friday. During halftime, Hannah Betts was crowned homecoming queen, and Kaylee Wills was runner-up. During the pep rally earlier on Friday, they crowned Landen Pase as homecoming king.
The Warriors' next opponent is the Southern Huntingdon Rockets on October 7th. They are looking to dominate the field on Rocket territory. West Branch has now improved their record to (3-3).
About the Contributor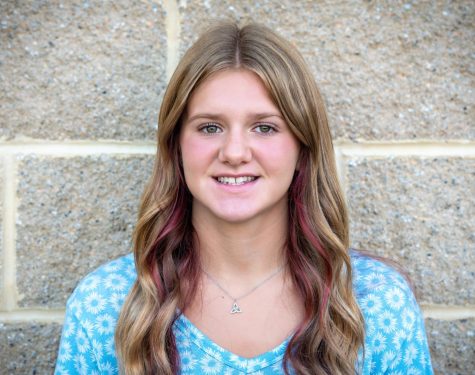 Isabella Koleno, Staff Writer
Hi! I am Isabella Koleno, a West Branch High School freshman. I play basketball, volleyball, and softball and I'm involved in Warrior Watch and Student...