Lady Warriors Defeat the Lady Marauders
West Branch Girl's Soccer team dominates Bishop Guilfoyle 4-1.
On Monday, October 3rd, the Lady Warrior Soccer team defeated Bishop Guilfoyle 4-1. Junior Jenna Mertz led the Lady Warriors with two goals.
Less than ten minutes into the game, Jenna Mertz sent a long cross to Sydney Sankey, who volleyed it once into the net, scoring the first goal for the Warriors. The Warrior defense held the Marauders in the first half to zero goals. Erin Godin faced the challenge of defending the Marauders' best player for the entire eighty minutes. At halftime, the score was 1-0, putting pressure on the Lady Warriors to increase their lead.
Less than one minute into the second half, Mertz found the back of the net to increase the lead to 2-0. Emily Parks scored the third goal for the Lady Warriors shortly after. The Marauders, however, soon followed with a goal, bringing the score to 3-1. Jenna Mertz executed the last shot into the net and secured the final score of 4-1. Alexa Prestash had nine saves. The Warrior defenders held out against the challenging Marauder offense for the rest of the game.
In past years, the Lady Warriors have faced the Mauraders in District Championships and regular season games. The previous competitions were much closer games than the game this season. Last season, the Warriors beat the Marauders 1-0 in regular season play. Over the past week, the Warriors prepared for the competitive match-up against Bishop Guilfoyle. The Warriors do not face the Mauraders a second time in the regular season but may have to face them again in the district playoffs.
The Lady Warriors will face Moshannon Valley, at home, on October 4th. Then they will be @ Northern Bedford on Thursday, October 6th, with a start time of 2:30 p.m. In the previous meetups, the Warriors beat Moshannon Valley 5-0 and fell to Northern Bedford 4-1.
About the Contributor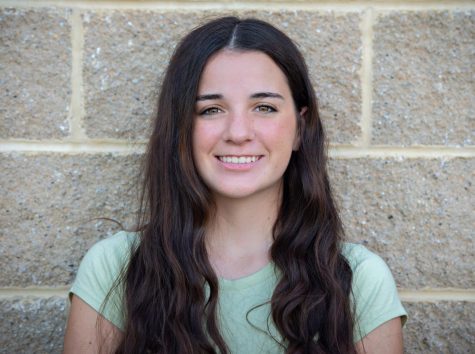 Hannah Betts, Staff Writer
Hi, my name is Hannah Betts. I am a senior at West Branch. I participate in varsity soccer, basketball, and softball. I also am a member of Student Government...