Lady Warriors Place Second in Pottsville Tournament
The Lady Warriors fall to Pocono Mountain East in the Pottsville Tournament finals.
On Saturday, October 8th, the West Branch Volleyball team competed in the Pottsville Tournament and earned second place. There was just one other single-A school, Nativity, the fourth-ranked team in the state.
The Warriors were first matched up with Lehighton and won with set scores of 25-20 and 25-18. Next, the Warriors faced Mahoney and won again in set scores of 25-12 and 25-8. They then played Nativity, and the Lady Warriors were hungry to win this game as each team was among the top ten in the state. Ultimately, the Lady Warriors came out on top with scores of 25-11 and 27-26. In this game, junior outside hitter Marley Croyle recorded her 500th career kill, and head coach Terry Trude collected his 700th career win. The final pool play game was against Garden Spot, and once again, the Lady Warriors came out with a win of 25-16 and 25-14.
There were two pools in the tournament, and only the top two teams in each pool advanced to continue playing. The Lady Warriors' next match was against host Pottsville in the semifinal round. They came out with a victory having scores of 25-21 and 25-14. Ranked number two in the state, the Lady Warriors went into the final game as the only undefeated team remaining in the tournament. The Lady Warriors moved on to play for the championship against Pocono Mountain East but fell with set scores of 22-25 and 26-28.
Player Statistics
Katrina Cowder: 44 kills, 22 service points, and 12 blocks 
Marley Croyle: 31 kills
Brooklyn Myers: 74 assists 
Shianna Hoover: 29 service points and 26 digs 
Allison Shingledecker: 13 digs 
Hayley Wooster: 24 service points 
Bella Koleno: 25 service points 
Brielle Bainey: 11 digs 
The Lady Warriors dominated the court again on Monday, October 10th, at Bald Eagle and on Tuesday, October 11th, at Juniata Valley. The girls face Glendale on Thursday, October 13th, to host West Branch Senior Night.
About the Contributor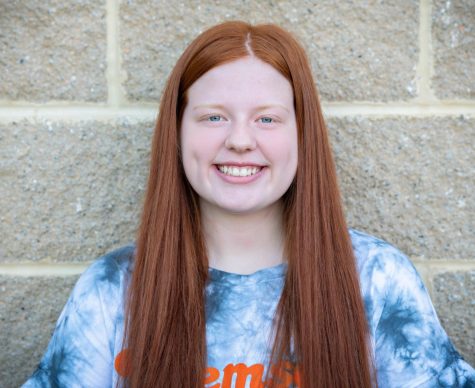 Brooklyn Myers, Staff Writer
Hi! My name is Brooklyn Myers. I am currently a junior at West Branch Area High School, and this is my second year involved with Warrior Watch. I also...